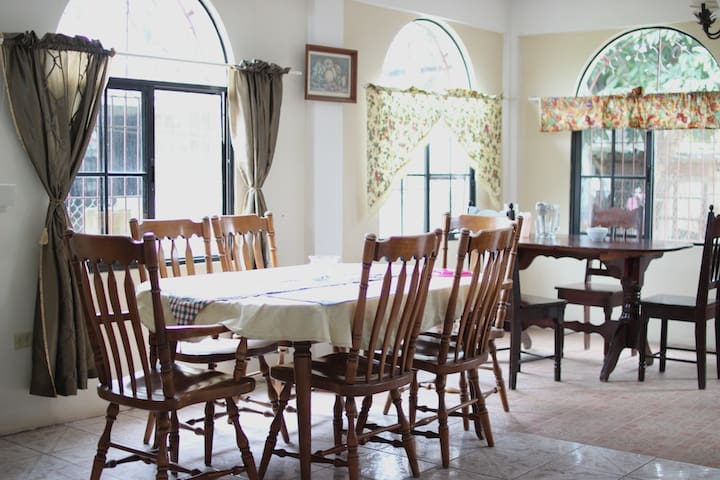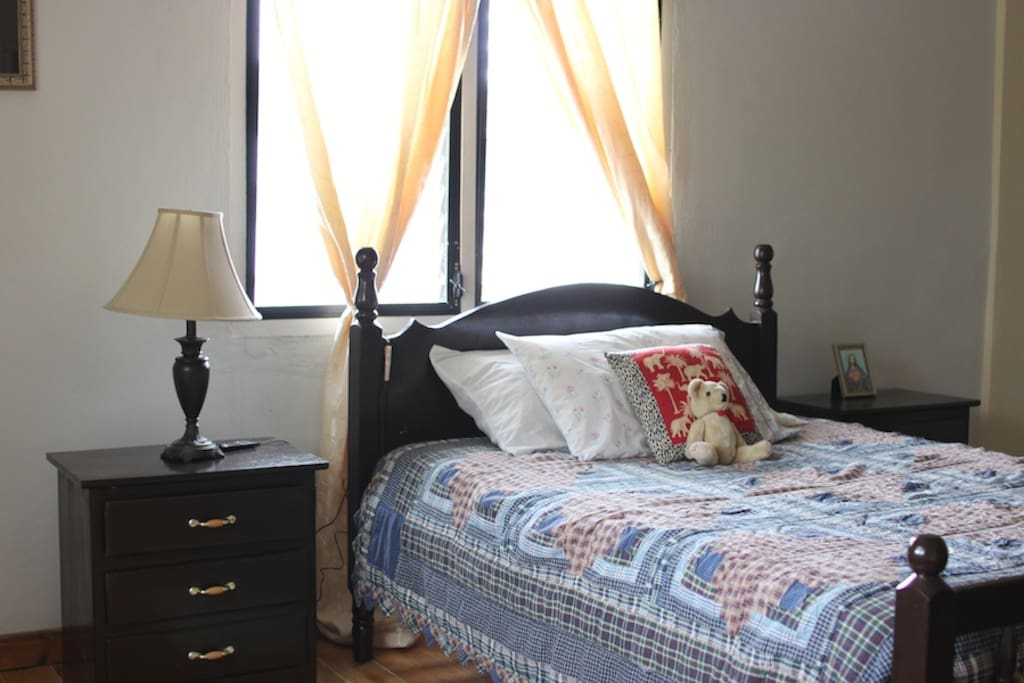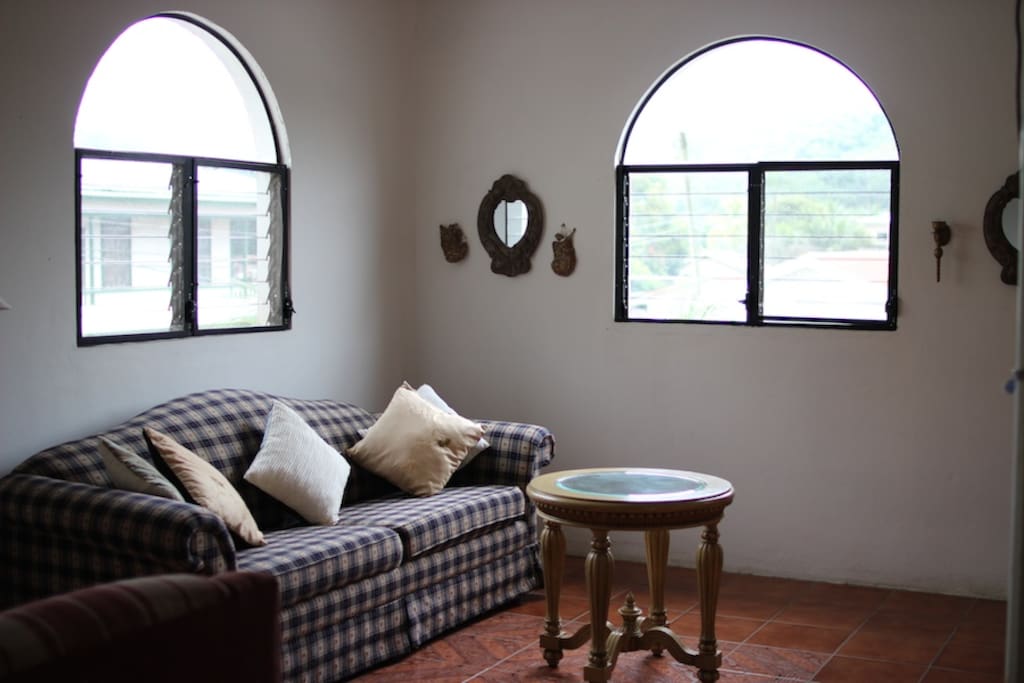 私の家は国境町Benque Veijoにあり、3分です。 Xunatunichから15分。サンイグナチオから5分。国境から。私たちはベッドルーム、ソファ付きの居心地の良い空間、オープンキッチン、木の下のポーチを提供しています。
My house is located at the entrance of the border town Benque Veijo (3 min. from Xunantunich, 15 min. from San Ignacio, 5 min. from the border) We offer a cozy bed room, nice sofas, open kitchen, and the porch surrounded by trees.
---
Aistela's place was perfect for me! I wanted to explore Belize and part of Guatemala, and I was able to do just that!.... It's close to most of the Ruins in Cayo and literally a few minutes walk from Guatemala's border. Aistela was a great host and her son Jose went above and beyond. His recommendations were the best. I had to cut my trip short but when I go back to Belize.... I will definitely stay at Aistela's again. Thank you again for the hospitality and the warm welcome!
---
Aistela and her family were very friendly and accommodating. Her home is within walking distance of restaurants, shops, xunantunich ruins, mopan river, and the bus terminal. I would also recommend booking a cave tour with Carlos "the Caveman" Penti. Aistela's son Jose helped us find things around town and was great to talk with. If you want to experience the culture, caves, and ruins of the Cayo district then you can't beat the price of staying here! Would stay again.
---
My stay with Aistella and Jose and Ramon was awesome. everything you need for a very very good price. Aistella's house was super close to the xunantunich and Mountain Pine Ridge. Her morning coffees amazing as she runs a coffee shop out of her home as well. I highly recommend her place if you need a great stop close to the ruins for a great price. The bed is super comfortable and big, if you're a light sleeper like me bring your plugs because the rooster doesn't stop crowing all night long LOL If you're going to xunantunich or mountain pine Ridge, Tikal, etc STAY AT AISTELLA'S. YOU WILL LOVE IT!
---
If you're looking for a great value and want to live like a local, this is the place. Be sure to bring earplugs to sleep through the rooster on the property. The king bed was comfortable. My only complaint was with the shower - maybe I just didn't figure out the sweet spot, but for me it was either scorching hot for 10 seconds or very cold the whole time. Jose (Aistela's son) was one of the nicest and most helpful hosts I've ever had. Even when I accidentally took the key with me when I checked out and left, he didn't care at all and offered more recommendations for my trip when I came back to return it. These people are the epitome of welcoming and warm.
---
Hi! My name is Aistela. I'm originally from this town, Benque Viejo del Carmen, which is a small but calm & peaceful place. Currently I live with my two sons and sometimes our friends stay for a while. I love cooking and sewing. I own a small coffee shop and tailer shop at my house. ,
言語:
English、Español
Benque Viejo Del Carmenのタイプの異なるお家や周辺もチェック
Benque Viejo Del Carmenを別の建物タイプで探す: