4-day Portland to Pacific Adventure
4-day Portland to Pacific Adventure
Portland city adventuring to coastal exploration
4-day Portland to Pacific Adventure
4-day Portland to Pacific Adventure
Portland city adventuring to coastal exploration
Note - For this tour, I partner with smaller locally-owned hotels to provide guests with a more authentic Oregon experience along with the all-inclusive comforts and amenities of traditional lodging rather than cabins or tents. I work with guests to schedule dates with these hotels on a tour by tour basis rather than sell pre-set dates. This tour runs year-round. If you do not see dates available on the calendar, please message me to inquire about scheduling your tour. Dates on the Airbnb calendar represent the first day of this 4-day tour. Go from Portland city adventuring to the Oregon Coast for a classic Northwest experience. Food, lodging, transportation, and daily guided hikes are all figured out for you. In between hiking we'll explore some local sites to provide you with a well-rounded Oregon vacation. No hiking experience needed. All it takes is a desire to see the Northwest the way it should be seen - from the outdoors. I take care of all the details, you just have to show up and enjoy!
ローカルな体験から宿泊に至るまで、アドベンチャーの計画はすべてホストにおまかせできます。

アドベンチャーは、現地エキスパートの案内で地域の文化にどっぷり浸かれる旅です。

ひとりの力ではなかなか巡り会えない人と世界が待っています。

4 昼食, 3 朝食, デザート

ホテルで3泊

4回分の車乗車券

安全用具, アウトドアギア

入場料
I am the founder of Cascadian Journeys, a Portland-Oregon-based tour company that takes guests on multi-day trips beyond the city limits to explore off the beaten path destinations across Oregon. I have informally guided guests since 2012, and began to formally guide guests in December 2018. The current primary focus of Cascadian Journeys is taking guests on multi-day tours, but I have also hosted day tours via Airbnb Experience where I have earned all five-out-of-five star ratings. I have guided guests of all levels of experience and firmly believe the Northwest should not be limited to those who are into extreme outdoor adventuring. I have designed all tours to be comfortable of guests with little or no hiking experience, and I possess Wilderness First Aid, First Aid, and CPR certifications.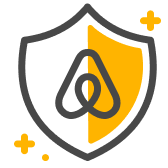 ゲストの安全
アドベンチャーはすべて業界のガイドラインに従っています。 Airbnbは、世界をリードするアドベンチャー旅行業団体のアドベンチャー・トラベル・トレード協会(ATTA)と提携し、安全を守る対策と基準を定めています。
屋外の活動にはリスクが伴い、体験参加中に危険な状況にさらされる可能性もある点にご留意ください。 安全性は自らの能力と状況(会場、天候、装備など)から判断し、ご自身の責任でご参加ください。
10歳以上の方4名まで参加できます。 運動強度は「普通」です。 While no hiking experience is needed, guests should expect to hike several miles a day each day. To prepare for a tour like this, I recommend that guests feel comfortable walking at least 5 miles at a time, and climbing…
参加にはご本人確認(自撮り+身分証の顔写真との照合)が必要です。確認は1回で済みます。
For this and all days, please let me know of any dietary needs or restrictions so that I can try to accommodate for our lunches. All hikes are easy to moderate and are generally comfortable for beginners. Guests will be required to sign a standard liability and assumption of risk form.
4日のアドベンチャー
4-day Portland to Pacific Adventure