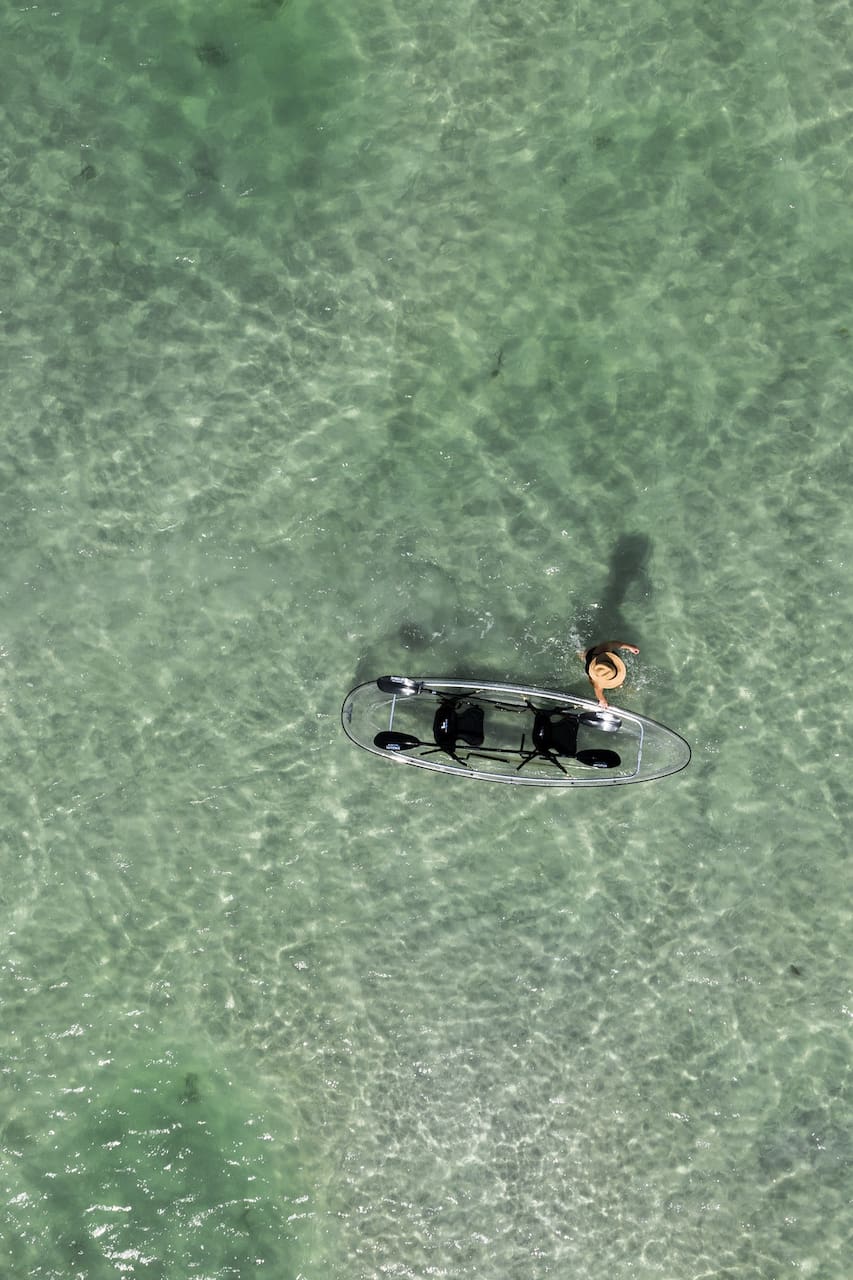 Clear Kayak Tour to Shell Key
Clear Kayak Tour to Shell Key
Being born and raised in Florida, I've always had an appreciation for nature - specifically the ocean. Spending more than 20 years in the Tampa Bay area, I've swam and interacted with just about all marine life imaginable; it gave me an incredible appreciation for the beauty below the water. Being a Girl Scout, EMT, lifeguard, and now physician assistant this gives me the unique ability to combine…
We'll get you checked in right when you arrive to allow for the most possible time on the water! Once you're all checked in, we'll give some basic paddle instructions and information about the tour ahead. We'll get you loaded up into your clear kayak and off we go! The paddle will last about 2 to 2.5 hours depending on the speed of our group and any wildlife we may see along the way. We will be…
スポーツ用具, アウトドアギアと安全用具
Kayaks, paddles, seats, life jackets, whistles , Dry Bags: We'll allow you to use our dry bags to keep any of your personal belongings dry along the tour!
$1 in cash or Sunpass for the toll out to the Island
Some extra dollars to show your appreciation for the tour and your guide. If you enjoyed your experience, gratuities are always appreciated. Standard gratuities in USA are 15-20%
Change of clothes for afterwards
Shell Key is an 1,800-acre preserve that protects sensitive marine habitats and includes one of the county's largest undeveloped barrier islands, as well as numerous mangrove islands and expansive sea grass beds. Shell Key has been designated as one of the state of Florida's most important areas for shorebird nesting and wintering and serves as an important study area for these species.
今後の予約可能状況
ご希望の日時に空きが見つからない場合は、Amberさんにすることもできます。
カヤック
Clear Kayak Tour to Shell Key