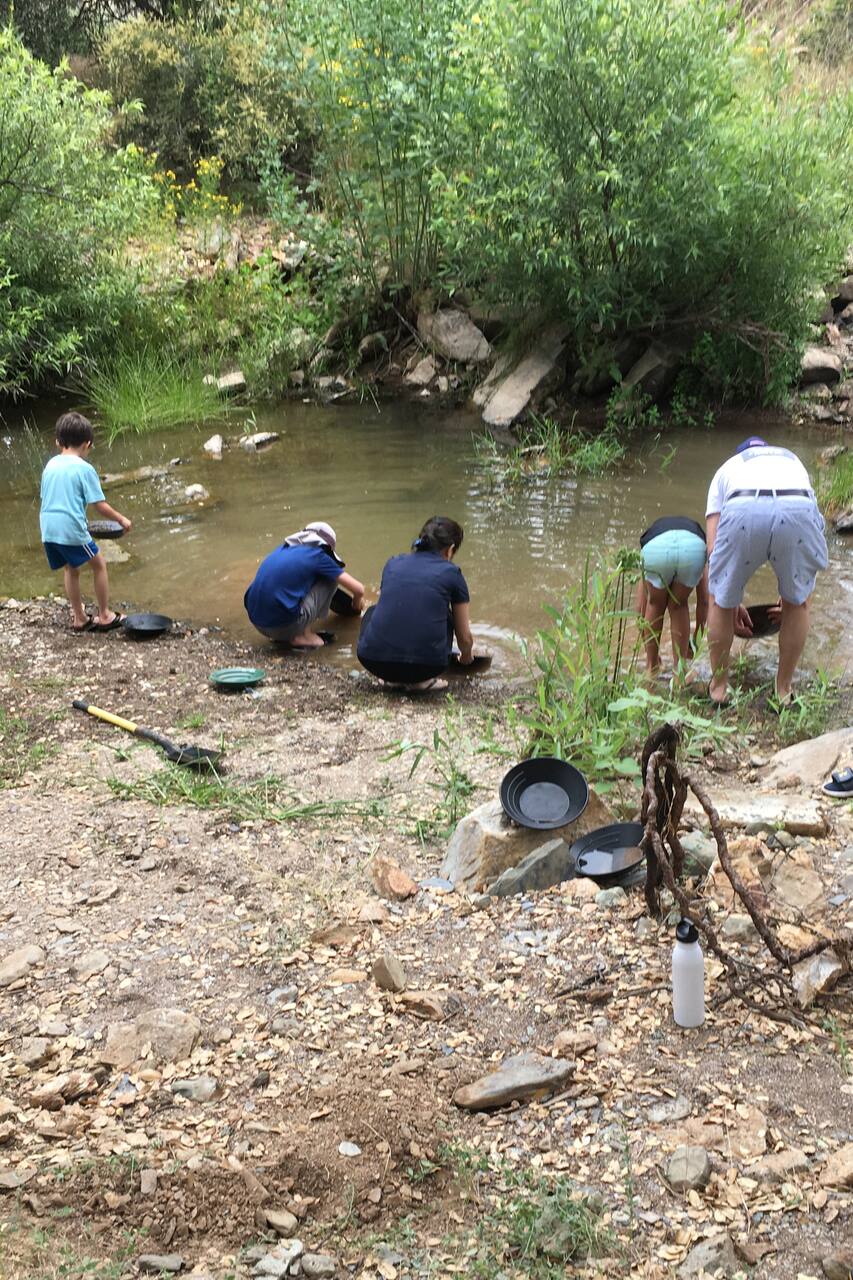 Gold Panning Crystal Sift@Real Gold Mine
Gold Panning Crystal Sift@Real Gold Mine
My name is Daniel. I am the owner of Yosemite Crystals gem and mineral shop, as well as my 46 acre gold and crystal mine, located only 5 miles from downtown Mariposa. Enjoy easy access onto our property and creeks. Located near Mariposa, this is where the gold rush began! Now is your chance to experience what the pioneers experienced in a location where you can still find gold nuggets and…
We will meet at our Gem and mineral shop and then caravan to the mine. You will drive your own vehicle and follow me. The creek is located very close to the entrance of the mine. We are very lucky to have yearround water in our spring-fed creek for gold panning. We supply all the tools and pans and you get to keep all the gold you find! My goal is to teach you how to pan so you can go off and be…
アウトドアギアとその他
We supply the shovels gold pans and even give you a vial to put your gold in at the end of the trip! We ALWAYS find gold!
Please bring water, clothes you don't mind getting wet and water shoes or sneaker h can get wet/boots
So the most accurate description would be our river/Creek which is fed by our mountain and gold mines above. We sometimes like to split the trip with an hour of gold panning an hour of Crystal sifting and hunting. This gives you the opportunity to do both and it's a lot of fun! We do everything at your pace and when you've had enough that's OK. We will never push you to do something you are uncomfortable with!
ワークショップ
Gold Panning Crystal Sift@Real Gold Mine
新着の体験