The ultimate VIP boat trip to the famous Seven Sisters On route we will also visit and Cuckmere Haven, Berlin Gap, Beach Head Light House (weather dependent), Tide Mills, Splash Point and Seaford Bay. A unique experience taking advantage of the beautiful coast line from the sea completely different than from land with the ultimate private boat guaranteed to provide an exciting experience you will never forget. The trip will begin boarding a beautiful Mediterranean boat capable of taking 7 passengers. Not once have we had a customers feel sea sick due to the design of the boat. Once all seated we start our voyage out the Marina heading East past the beautiful old town of Tide Mills and Seaford bay surrounded by stunning scenery, local sailing club and the unique colour of the turquoise Sussex sea. As we arrive at the famous Seven Sisters we will enjoy its breath taking views up close and whiteness first hand the eroding cliffs slowly taking away the local golf course, homes, pubs and the light house. This area the most effected location in the South East due to climate change. This is by far are best trip with a chance to also experience local dolphins, seals and bird life. The trip will give you an unforgettable experience you will never forget and a opportunity to take as many photos as your camera can hold. We will provide hot and cold drinks, blankets and binocular.
Paul, owner of Maverick Boat Adventures (MBA) lives at the ocean playground of Seaford bay and decided a business with family and friends on the water would be his dream! Paul's been driving boats of all types since he was a kid and to date is a commercially endorsed boatman, holds a RYA Yacht master theory certification, a Ski Boat Driver Level 2 and a instructors UKCC Level 2 for wakeboarding and water skiing. Paul is the companies welfare officer and head instructor for all water sports activities and ocean boat trips. His aim is to build the business to cover all disciplines of water activities for all ages and abilities. Paul by trade is a design engineer and in his free time is a level 2 rugby coach to his local club, a PADI open water advanced diver, enjoys BBQ's on the beach and travelling around Europe with his family.

binoculars, warm blanket , hot and cold drinks, Oat bars for eating
Tide Mills derelict village destroyed in 1940 in case of invasion, Cuckmere Haven, homed to a couple of barns nearly taken away from eroding cliffs, Seven Sisters and Beachy Head Lighthouse, movies have captured this lovely scene such as a Harry Potter film, transformers, Robin Hood, Luther to name a few. The beach was commonly used by smugglers in the 16th, 17th, and 18th century and also a landing strip for spitfires in the war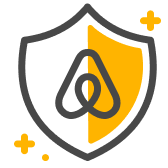 ゲストの安全
野外活動にはさまざまなリスクが伴い、体験参加中に危険な状況にさらされる可能性もございます。 安全性は自らの能力と状況(会場、天候、装備など)から判断し、ご自身の責任でご参加ください。
年齢制限なく7名まで参加できます。 no experience needed
Please bring some warm clothing even if the sun is out it could cloud over and feel cold. Please bring soft sole shoes as you will be on a boat. Alcohol is aloud but only in moderation.
地元と体験活動を愛してやまない現地の方がご案内。

少人数で個別対応が可能です。

すべての体験は「中の人のアクセス」の観点から審査を受けます。