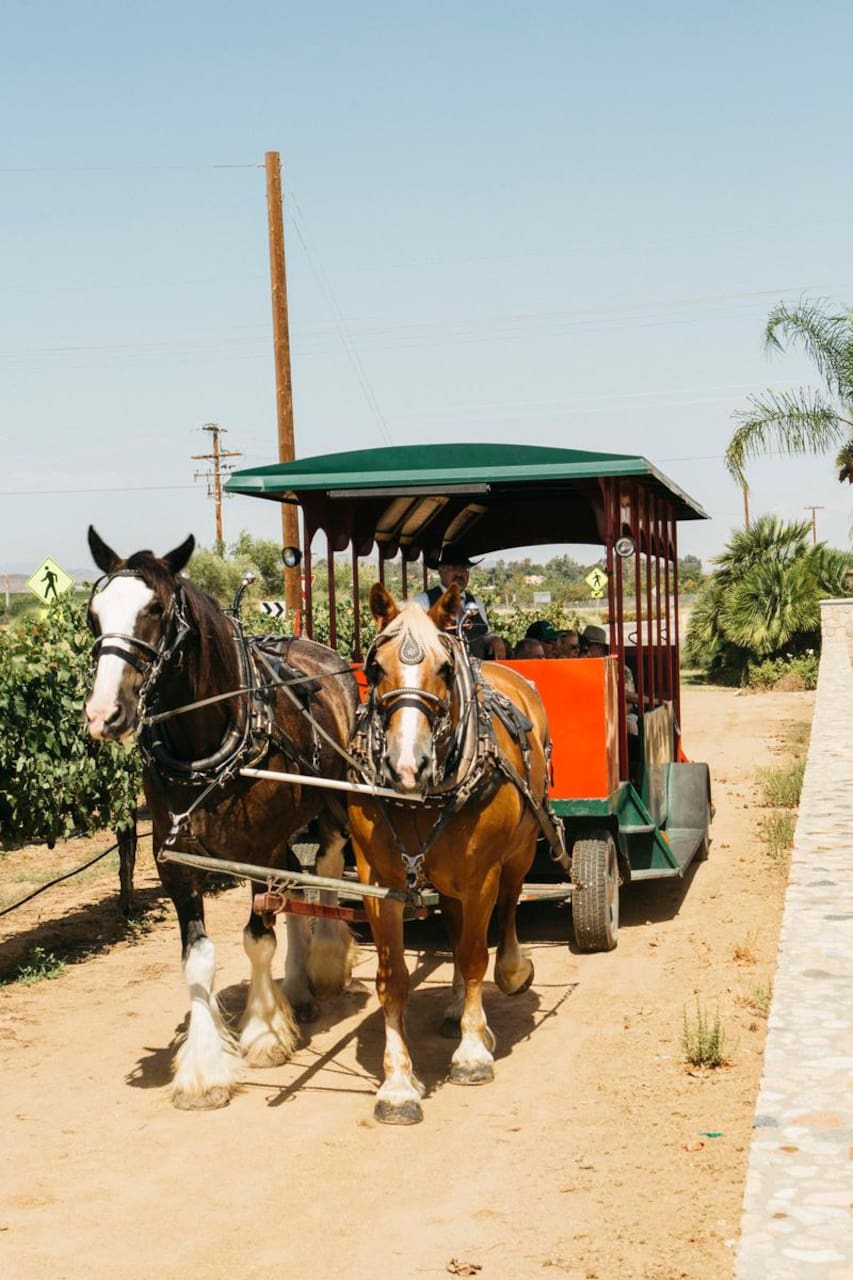 予約はお早めに。 完売続出の体験です。
I'm Marika and my husband is Mark—we love to take people wine tasting with our horse-drawn trolley. Relax and listen to the clip clop of the horses' hooves as you sip your favorite glass of wine. The four award-winning wineries that we will be visiting are in the heart of the Temecula wine country and they offer live music, art, food, and of course wine. Please visit us and enjoy this lovely ride.
Take your time and step on board our classic horse-drawn trolley to travel in style through the Temecula wine country. You can sit back and let the world pass you by as our good-tempered draft horses pull you along at a relaxing old time pace while we stop off at the Lorimar Winery, South Coast Winery Resort and Spa, Ponte Winery, and Weins Family Cellars. Each stop is just about one hour and…
Upon arrival at Lorimar Winery in the morning, Lorimar will be closed so keep in mind that the bathrooms are also closed at this time.
You are welcome to bring a cooler or picnic.