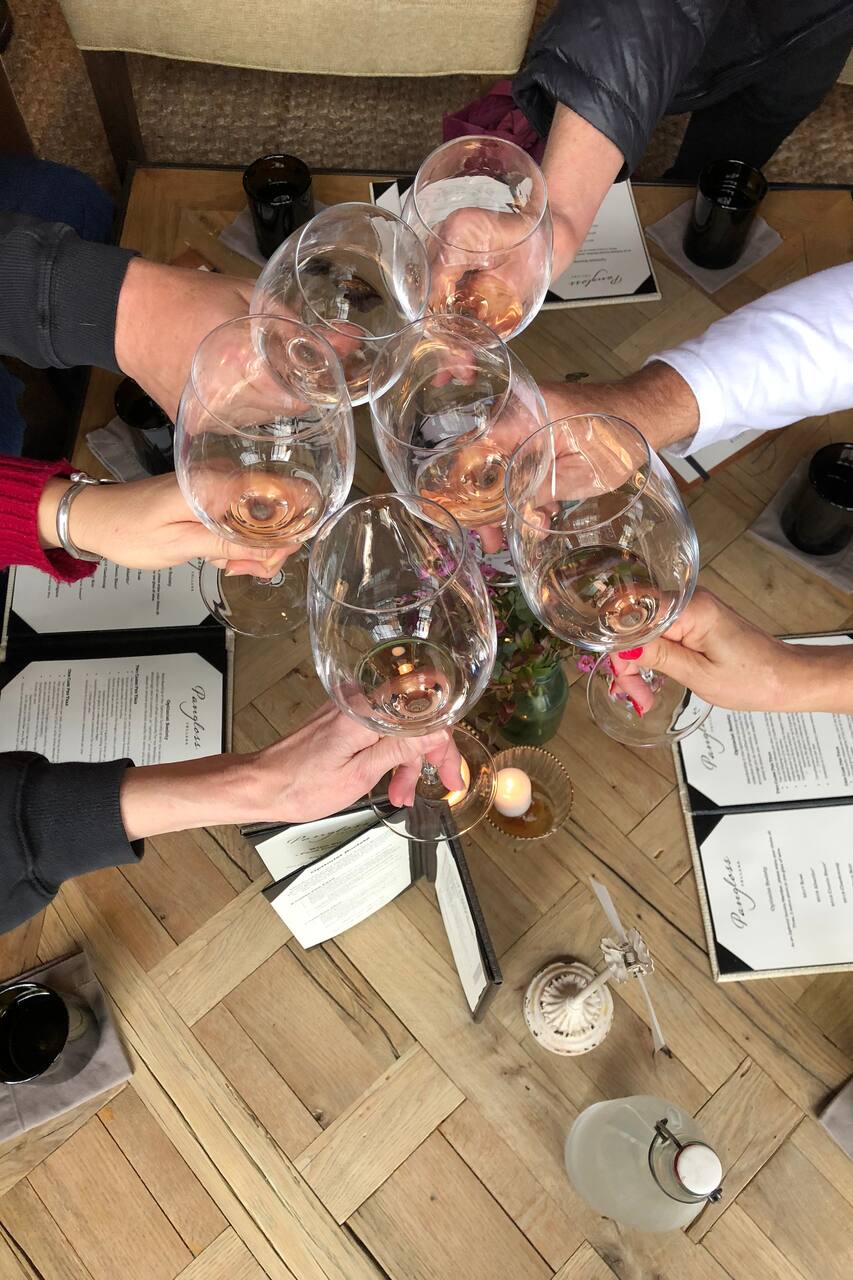 Walking Food & Wine Tour with a Local
Walking Food & Wine Tour with a Local
Your hosts are Mia, Michelle and Abby. Mia, aka Mama Mia, is the Founder and Head Foodie of Sonoma Food Tour. She grew up in Sonoma Co and has lived in town for over 22 years. She is a self proclaimed foodie and after taking several food tours around the world, she decide to bring the food tour experience back to Sonoma in 2015. Abby and Michelle are both locals and have several years experience…
The Sonoma Walking Food, Wine & History Tour experience is a guided walking adventure of local eateries, restaurants, tasting rooms and shops, all within the quaint surroundings of the Sonoma Plaza. Guests will taste Sonoma's favorite "off-the-beaten-path" places including: sit-down Italian cuisine (paired with wine), sit-down Cal-Fresh Mexican fare (paired with a signature wine country cocktail),…
Please come hungry! We can accommodate most food allergies/issues with advanced notice. You must contact us 24 hours before your tour to let us know. Guests with larger groups and families can schedule a private tour directly with Sonoma Food Tour
昼食
5 Food Tastings - equivalent to a lunch
カクテルとワイン
2 Adult Beverages and water is always available
写真
In addition to a fun, local guide, we take photos of you along the way and email or airdrop them to you at the end of the tour!
Wear comfortable clothing and walking shoes. Please plan accordingly if wet weather is predicted
For Adults over 21+ years and all fitness levels
Families with children can book a private tour (minimum of 8 guests)
Tours take place rain or shine
Meeting point near Sonoma Plaza - 270 1st St W, Sonoma, CA 95476, USA 9Meet at the steps of the train caboose between the Depot Museum Parking Lot and Depot Museum)
We do not provide any transportation - this is a walking tour
Bring some extra money if you'd like to tip your guide!
Your culinary tour, with a little history sprinkled in between: Enjoy a sit-down tasting of Italian cuisine at a local's favorite spot (paired with wine). Sample a variety award-winning locally made cheeses. Taste delicious olive oils & balsamic vinegars from a family owned boutique shop. Indulge in a sit-down tasting of California fresh Mexican food (paired with a wine country margarita). End on a sweet note and savor locally made chocolates
今後の予約可能状況
ご希望の日時に空きが見つからない場合は、Miaさんにすることもできます。
参加にはご本人確認(自撮り+身分証の顔写真との照合)が必要です。確認は1回で済みます。
酒類を伴う体験です。酒類は法定飲酒年齢以上の成人ゲストにのみ提供されます。
Please come hungry! We can accommodate most food allergies/issues with advanced notice. You must contact us 24 hours before your tour to let us know. Guests with larger groups and families can schedule a private tour directly with Sonoma Food Tour
食べ歩き
Walking Food & Wine Tour with a Local
新着の体験