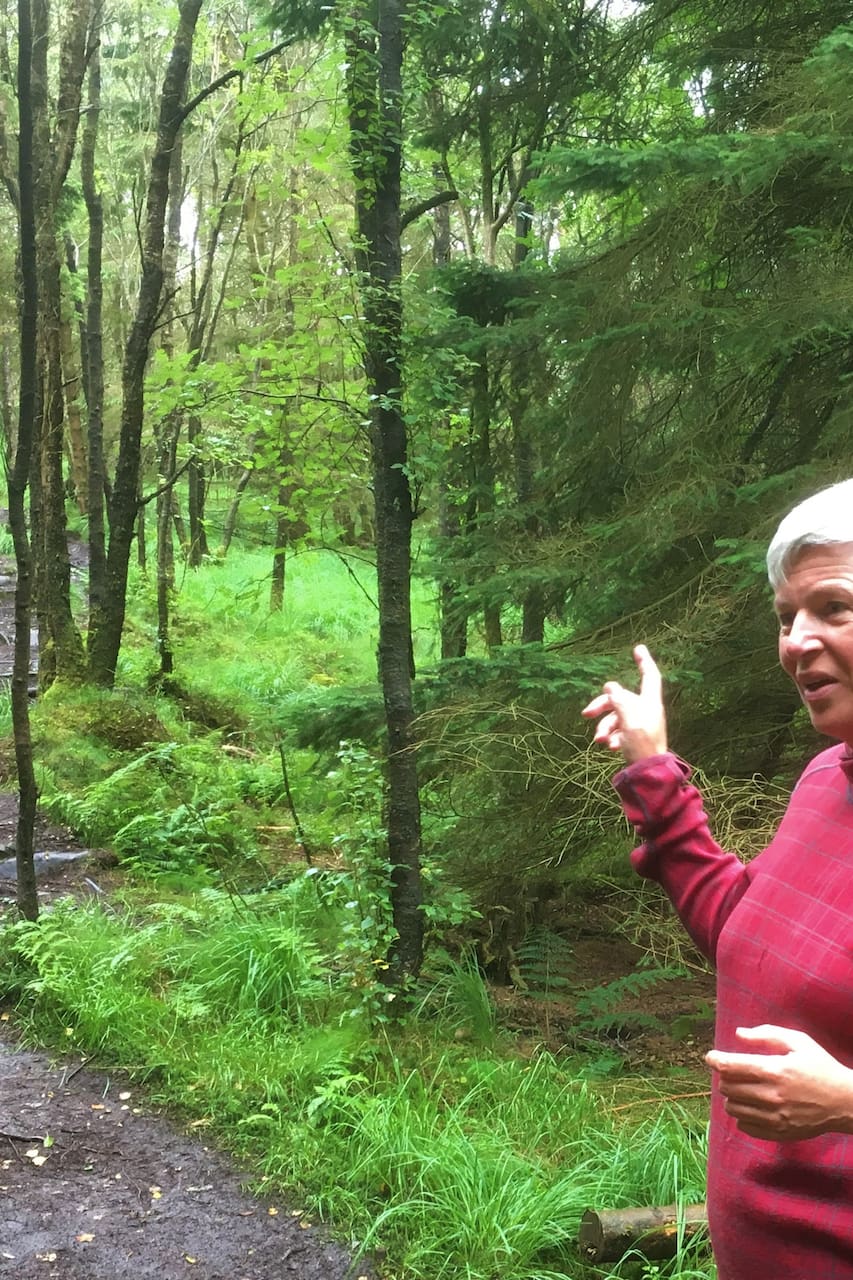 Vassfjellet Hill with Local Guide
Vassfjellet Hill with Local Guide
I am a language teacher who has taken student, tourists, family and friends to hills and mountains for more than twenty years. My preferences are the smaller hikes lasting from 1,5 to 3 hours. I am good at planning transport, food and equipment, and I easily carry the packpack filled up with extra clothing, snacks, water and a first aid kit. I am born and raised in this town, so I know the…
We will have a nice mountain hike which includes a walk through farms and fields before we ascend to the Vassfjellet hill where we get a marvellous view over Sandnes and Jæren. If you wish, we combine the walk with outdoor work-out at two or three flatter spots along the route. We leave the hill following a different path, and after two hours, we end up in my home, where we have coffee or tea…
We ascend to 305 meters above the sea. The terrain is often rough. Mountain boots are recommended.
軽食とその他
Home made pastry in my home after the walk.
車
If wanted, I offer car pickup at Sandnes station.
アウトドアギアとその他
I alway bring first aid kit. If you want outdoor workout along the path, I brring smaller tools like elastics and mats in my backpack.
Shoes and clothing for trekking
We start the hike at Hana, where I live. After some time in the settlement Hanafjellet, we ascend to the first viewpoint called Lille Ulvanut. From here, the path takes us through woods and over hills until we start the 1 km long climbing of Vassfjellet. After a break, we find the path leading down to an old military camp. We walk through traditional farming land for a while before we end up at my home.
ガイド付きハイキング
Vassfjellet Hill with Local Guide