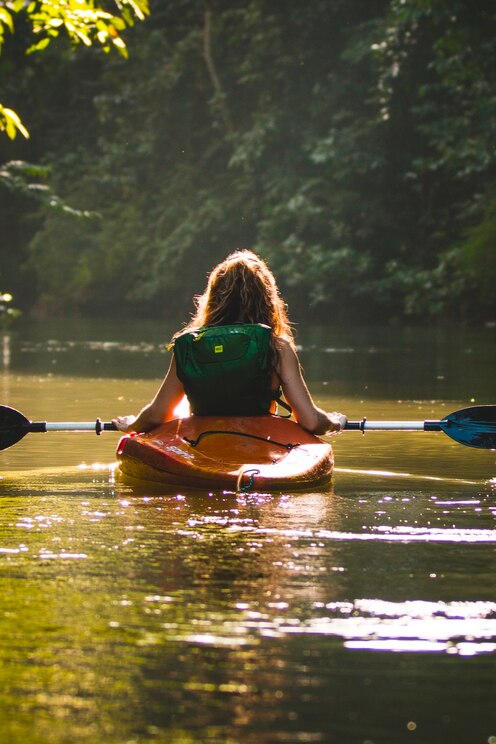 We will rendezvous at one of the many predefined locations in the Berkshires. The exact rendezvous spot will depend on the goal of your trip. After introductions you will be fitted with your Personal Flotation device while we go over safe kayaking. Next comes some brief instruction on kayaks and paddling…

Kayak and Kayaking gear
I am a life long Outdoorsman that believes in order for people to connect with nature they need to interact with it. My experience on the water includes many familiar names – Alaska, Puget Sound, Great Lakes, Key West, Etc… For the past 10 years I have been exploring the Lakes and Rivers of the Berkshires focusing on waters that is off limits to power boats.
The starting point for your trip is Benedict Pond in Beartown State Forest. Benedict Pond has something for all skill levels and is the ideal water for the novice kayaker. Also, B-Town has bathrooms with running water, several picnic areas, camp ground and miles and miles of trails. All amenities are expertly maintained by park staff. More information about B-Town can be found here: http://berkshirehiking.com/hikes/beartown.html
今後の予約可能状況
ご希望の日時に空きが見つからない場合は、Jさんにすることもできます。
*** CANCELLATION POLICY *** Cancellations initiated 48 hours prior to our rendezvous time are fully refunded. Cancellations due to inclement weather are fully refunded.