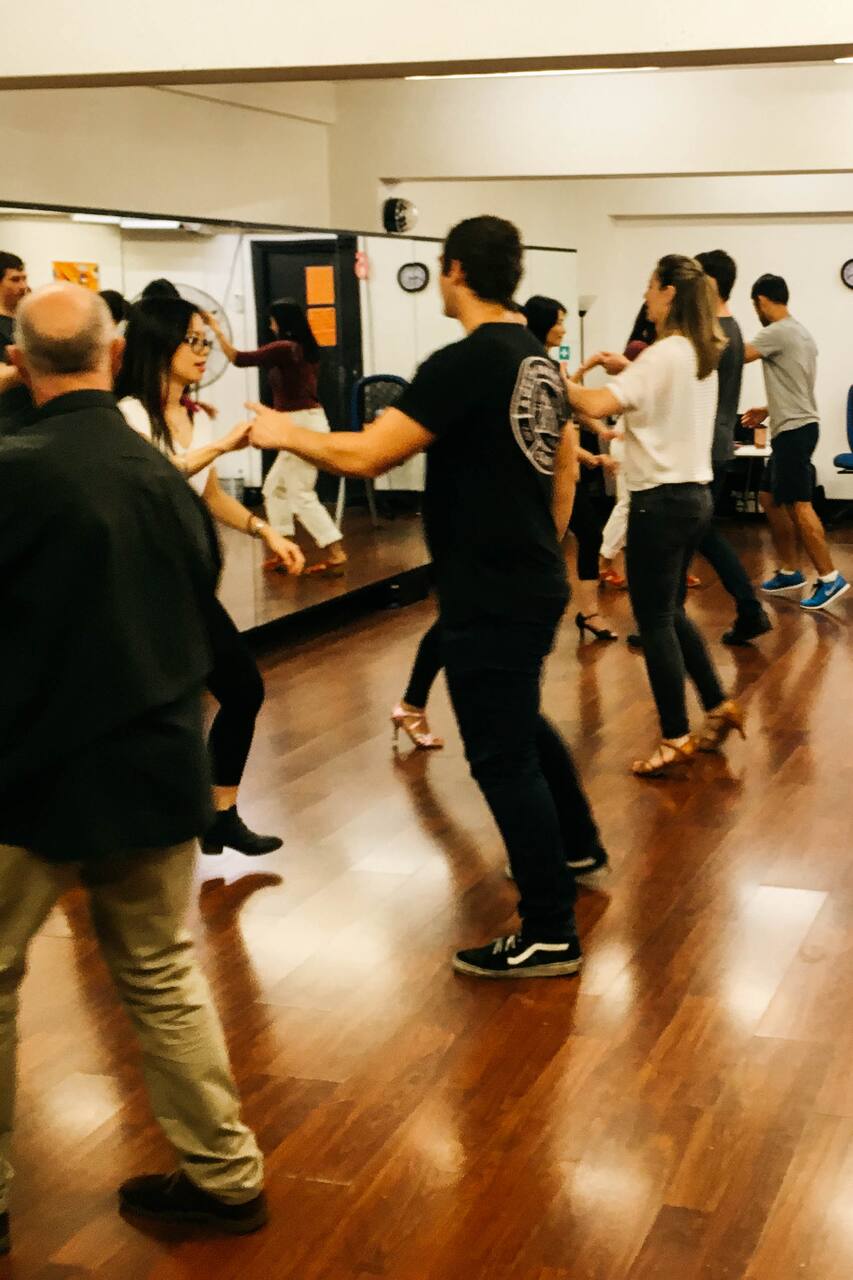 I'm Kristy -- owner of Connection Studios. I have been teaching Salsa for over 10 years. I love Salsa dancing and I have invested inordinate amounts of time and effort to understand what makes for a free-flowing, connected and enjoyable dance between two people. I love sharing my knowledge as most of all I want to see you have fun and make use of your new skills. I'm easy going and lots of fun!
Eager to sample Salsa dancing and just dip your feet in? Then join me for a fun and energetic Salsa beginners' class, this experience is usually private class so just you or you and your partner/friends. I'll focus on teaching you the correct posture, the fundamental basic steps and the art of lead and follow of LA Salsa – in the most fun environment possible. We'll spend two hours in the…
Wear clothing comfortable for moving around and raising your arms. Comfortable shoes are recommended without excess grip. No thongs!
Equipment
Equipment Studio for Salsa Classes
Comfortable Clothes Suitable For Dance