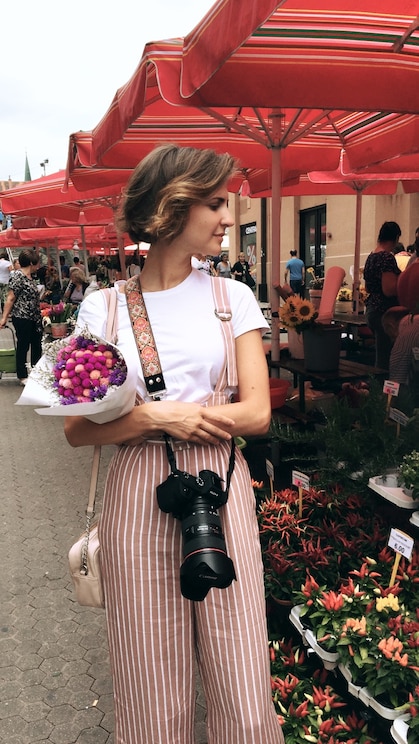 1 HOUR PHOTOSHOOT THROUGH ZAGREB STREETS
1 HOUR PHOTOSHOOT THROUGH ZAGREB STREETS
We'll meet infront of the Zagreb's very known Gothic Cathedral from 13th century where i would get to know you better and start taking portraits of you. I will help you get relaxed and show you how to be comfortable infront of the camera. We'll go on a walk to a fresh farmers market and roam through the old town…

Digital photos. I will deliver 20 edited high resolution pictures a week after our experience. You can print them or use them…
Hey there! :) I am self taught photographer who fell in love with travelling and meeting people from all around the world. I am born and raised in Zagreb, Croatia but I have been solo travelling since I was 18 years old to North America, Asia, and all over Europe. Since then, I am inseparable with cameras, new people, cultures, architectures. My website is www.sheislana.com if you would like to look at my work. I hope you will let me be part of your day and experience. I would like to know more about you.
We'll visit Zagreb's Cathedral, fresh farmers market, old town , St. Mark's Cathedral and panoramic views of the city. I will take great portaits along the way and hopefully get to know you better.
今後の予約可能状況
ご希望の日時に空きが見つからない場合は、Lanaさんにすることもできます。
Your outfit, you can choose depending on how you feel or what kind of pictures are you looking for to be taken. We will walk around a bit so I hope you won't have many things carrying around.
写真撮影
1 HOUR PHOTOSHOOT THROUGH ZAGREB STREETS
新着の体験