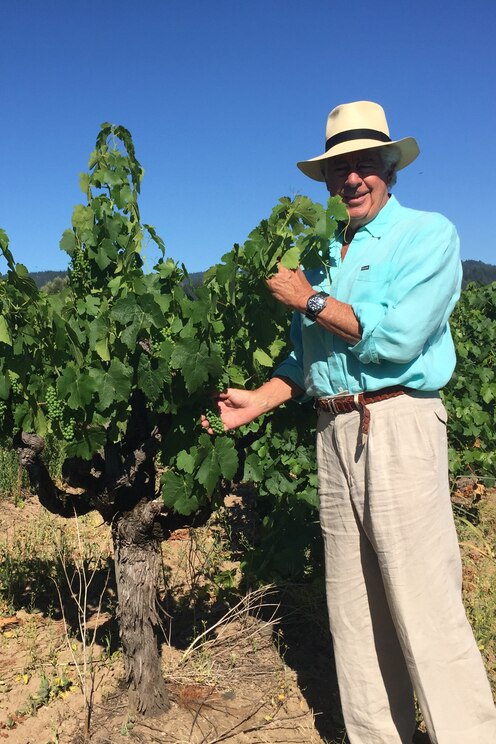 Tokalon Vineyard - The Dirty Low Down
Tokalon Vineyard - The Dirty Low Down
We will meet in Oakville, across from the Oakville Grocery. From there, we will walk through the most famous vineyard in Napa Valley - Tokalon. On the walk through this magnificent vineyard you will learn its history and all of the gossip, rivalry and ego that plays out with every vintage. It is the modern Napa…

We will taste one or two wines from the vineyard we are visting. I will also provide water for hydration.

Guests will also be able to wear the famous Cork Jacket. The jacket was made famous by Robert Mondavi. Photos in the cork…
I am an experienced Napa Valley wine educator. I worked as a trade wine educator at Robert Mondavi Winery for 23 years. I have a passion for vineyards - especially Tokalon, Napa's most famous vineyard. I am extremely good at tailoring my tour to the needs of the group. I have a strong background in vineyard science and Napa Valley history. I wanted to create a tour that is out of the ordinary, a tour that I would like to go on.l
Tokalon Vineyard is the source of some of Napa's most expensive and finest wines. Knowing the vineyard and which wineries buy these grapes allows for a very private experience off the beaten path and one that only a small fraction of visitors will ever experience.
今後の予約可能状況
ご希望の日時に空きが見つからない場合は、Danaさんにすることもできます。
酒類を伴う体験です。酒類は法定飲酒年齢以上の成人ゲストにのみ提供されます。
10:00 a.m. is a good starting time for a first tour of the day. We will finish by 11:00 or so to allow you time to get to lunch or your next winery appointment.
ワインテイスティング
Tokalon Vineyard - The Dirty Low Down
新着の体験