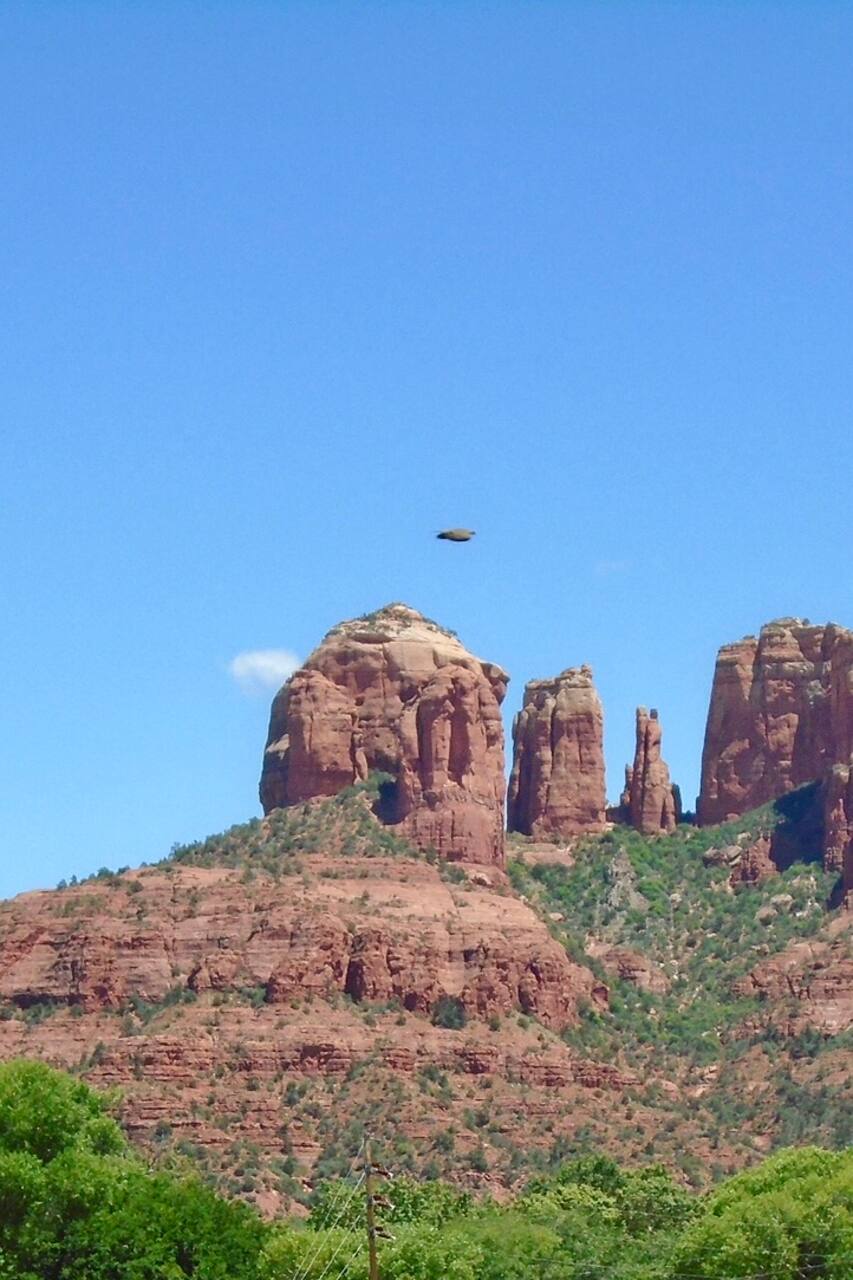 Sedona UFO Tour Guide night vision
Sedona UFO Tour Guide night vision
I am your UFO Tour Guide in Sedona. We will be looking at the night sky with state of the art infared night vision goggles. Not only will you see a night sky that can not be seen be seen by the bare eye you will see a million more stars and UFO's doing movement that can't be explained like flash back at our lasers. come to a stop and hover or they can change their size and mostly what they do is…
You will meet your UFO Tour guide in a parking lot in West Sedona then you will follow Guide down 89A 2 miles to a darker location in which we will be standing outside in a empty lot using Night vision goggles looking at the night sky for the UFO's and millions of stars!
Sedona nights can be cold and a clear sky is needed for UFO tours. Book the first night your here so if cancel due to clouds or rain or snow we can move you to next night and so on to ensure tour. Must have a minimum of 2 to do UFO tour
用具
PVS7 military 3rd generation night vision goggles 1 goggle per 2 people and 1 laser each person
Navigation section for review pages
You will be with a very experienced UFO Tour Guide pointing out the activity in the sky with our powerful lasers in a parking lot outside of city lights.
Sedona nights can be cold and a clear sky is needed for UFO tours. Book the first night your here so if cancel due to clouds or rain or snow we can move you to next night and so on to ensure tour. Must have a minimum of 2 to do UFO tour
交流会
Sedona UFO Tour Guide night vision