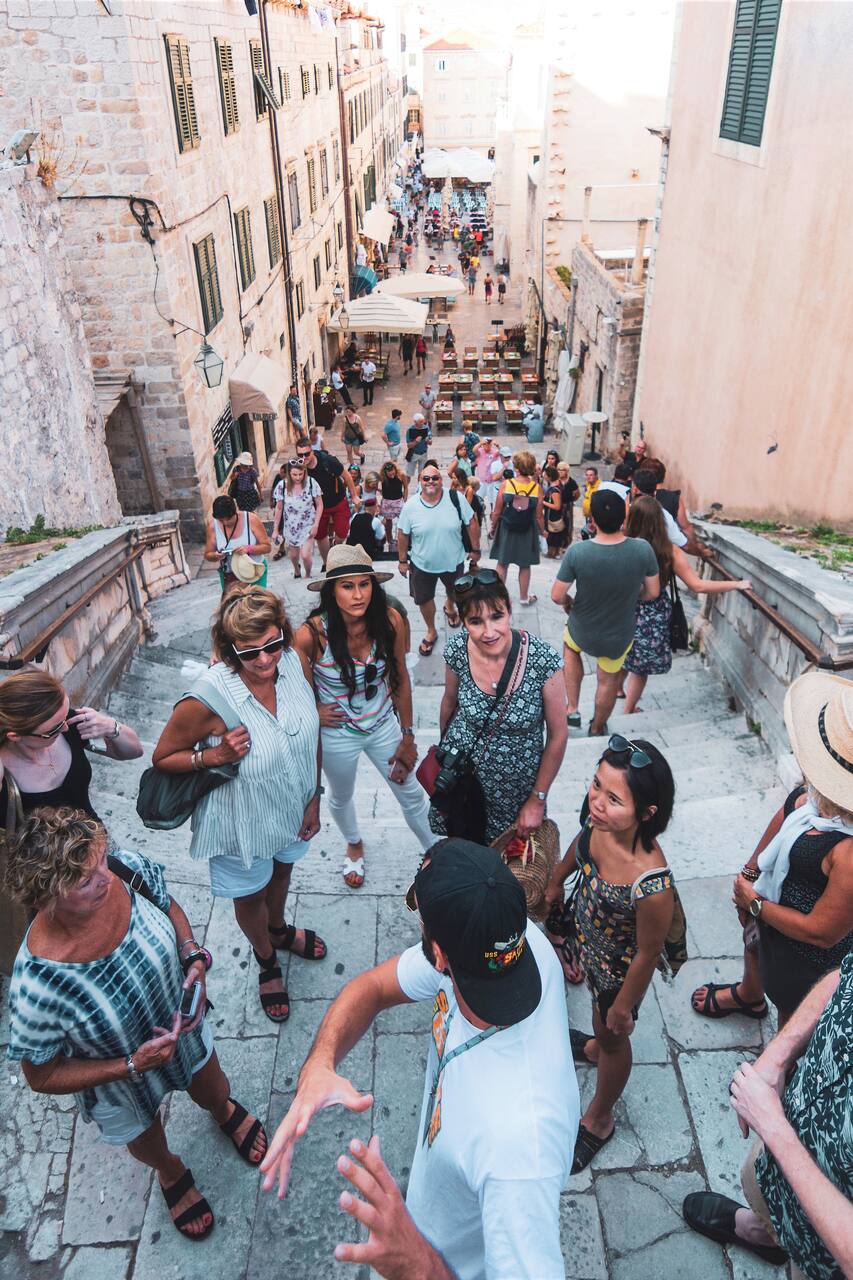 The Original Sights & Bites Foodie Tour
The Original Sights & Bites Foodie Tour

好評受付中! ご予約はお早めに。
From an early age, I saw how food and drink could unite people, regardless of their backgrounds, making everyone happy. Embracing my Croatian heritage, I decided to create a welcome alternative to the typical tour in the city and I created an immersive, specialized food-centric tour that offers an intimate perspective of Dubrovnik. The emphasis being on the local culinary traditions and regional…
The Sights and Bites Foodie/History walking tour takes guests on an edible adventure, where they are guided through Old Town Dubrovnik to see and hear the amazing history of one of the most beautiful towns in the world. Commonly known as "The Pearl of the Adriatic", Dubrovnik is one of the best preserved medieval walled cities in the world. The tour was created so the people can experience the…
In the summer month's meet on the shaded side of the fountain.
軽食, 前菜, 昼食, デザート, テイスティングメニューとその他
Over the course of the tour, guests will get to eat close to two dozen assorted food items/dishes. Be prepared to experience regional specialities including olive oils, fresh seafood, cured meats and much more. You will leave full, no need to get a meal after. This is a perfect combo food and tour!
水とワイン
Guests get water as well as a 3 glasses of wine, one at each of the sit down spots on the tour.
Additional water if needed
We take you all over Old Town Dubrovnik, but from an insider's perspective and with a visit to the Farmer's Market, the ancient harbor and more. Get a private perspective on various dining establishments that we feature on the tour, places hand selected that feature and produce local and regional specialities. You will experience, see, touch and taste things that most visitors miss. This is a truly unique experience. Just leave it to us!
今後の予約可能状況
ご希望の日時に空きが見つからない場合は、Richardさんにすることもできます。

好評受付中! ご予約はお早めに。
食べ歩き
The Original Sights & Bites Foodie Tour