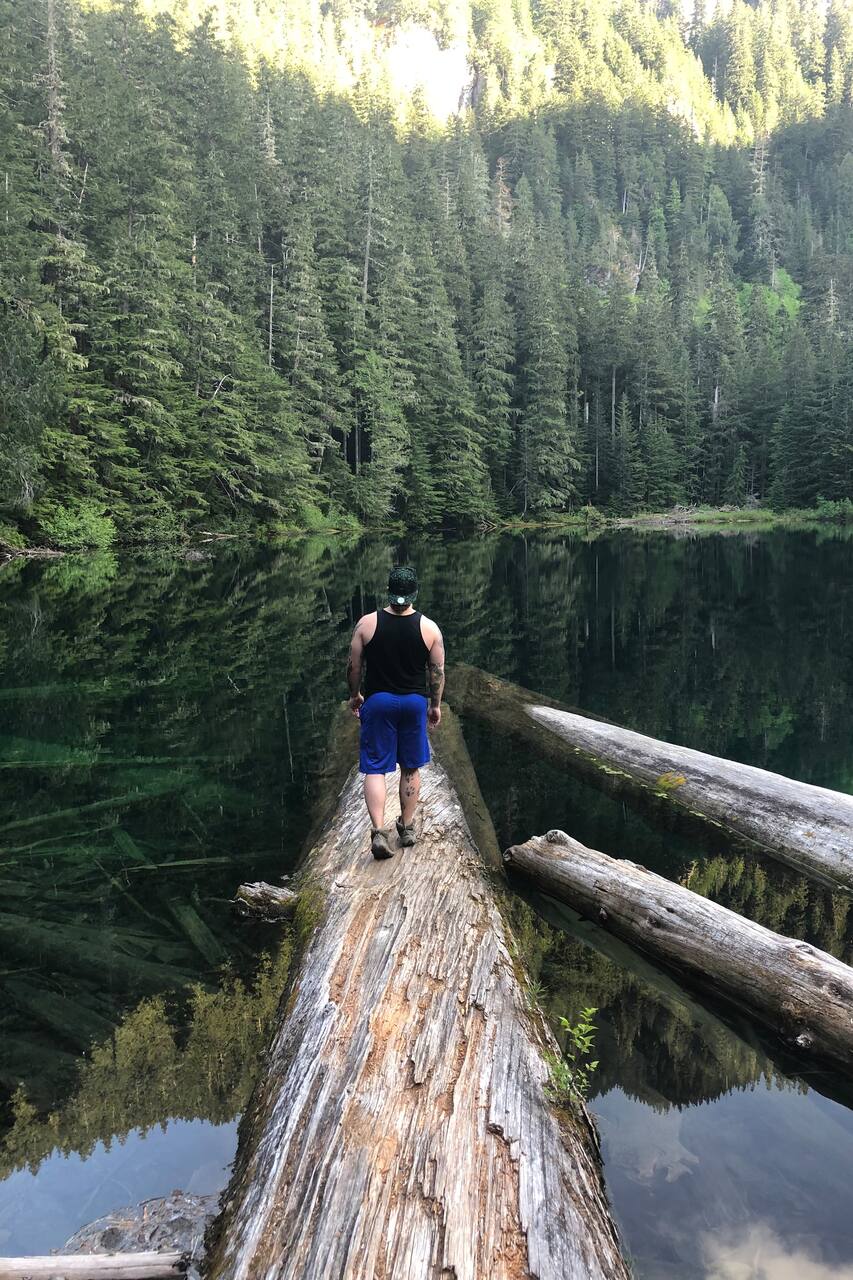 Aaron's Mount Rainier Hike
Aaron's Mount Rainier Hike
Includes:
食べ物、ドリンク、チケット1枚、用具、移動送迎

予約のとれない人気体験です。
I have been living next to Mount Rainier National Park most of my life. I've hiked all over the park in several different spots but always go back to my favorites a short drive away from where I live. My dad used to take me everywhere hunting, fishing, hiking, backpacking, and helping search for lost people with Pierce County Search and Rescue. As your guide, you'll be safe, secure, and able to…
We will meet and greet and start out early in the morning in the town of Wilkeson where we can grab coffee and some few supplies. After the caffeine settles in, we will take a 30min drive through a gorgeous winding forest road, over a gigantic steel one-lane ex-railroad bridge, and deep into national forests! From there the choice is yours! We will park at the Carbon River Entrance to Mount…
Weather can change, and it can rain ANYTIME. Welcome to the Pacific Northwest!
軽食
Can pack lunch upon request, but otherwise I will be bringing light snacks. I recommend bringing a small backpack with a few sandwiches. If needed, I can whip up some local ingredients for delicious sandwiches for ya!
水
I can bring extra water, but a large flask, large bottle of water, etc, is a must. If unsure always bring extra water.
入場料
I will already have a park pass in my vehicle so no need for further entrance fees!
車
My car or truck can support 3-4 average-sized passengers. I would be honored to take you myself all whilst answering questions and showing off the area!
アウトドアギアと安全用具
I will have some general medical supplies with me in case you scrape your knee. There are no poisonous snakes or bugs, other than the occasional wasp. Bears and cougars are super rare and usually avoid people like the plague. Sticks aplenty to grab for walking aids!
Rainproof light jacket or poncho
Large flask, bottle, canteen full of water
Small backpack with extra socks, a towel, small lunch
Hiking shoes, or boots. I do not recommend tennis shoes
Hiking clothes that you don't mind getting dirty
The coffee shop in Wilkeson is called Nomad, and it's pretty epic. If you came to Washington (home of Starbucks and birthplace of the greatest coffee roasters around the world) then you're gonna love our first stop! Chenuis Falls looks like something you'd find in an epic fantasy movie like Lord of the Rings. Ranger Falls is breathtaking, and Green Lake looks like nothing you've ever seen before. Carbon glacier is well worth the hike!
今後の予約可能状況
ご希望の日時に空きが見つからない場合は、Aaronさんにすることもできます。

予約のとれない人気体験です。
参加にはご本人確認(自撮り+身分証の顔写真との照合)が必要です。確認は1回で済みます。
Weather can change, and it can rain ANYTIME. Welcome to the Pacific Northwest!
ガイド付きハイキング
Aaron's Mount Rainier Hike