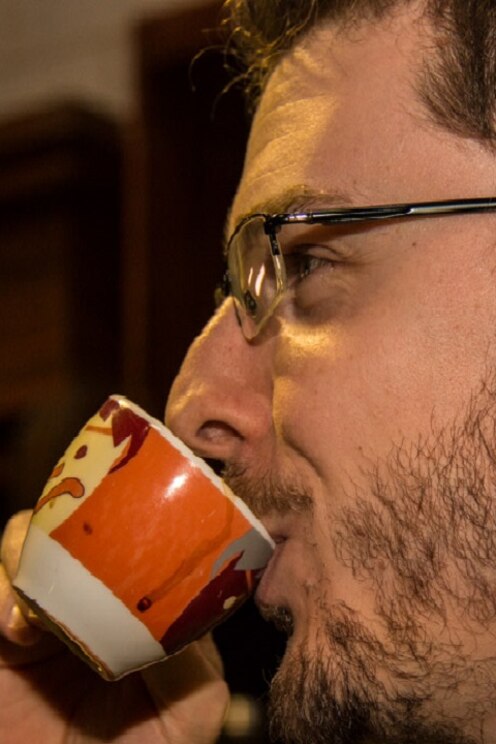 TEA-tastic Tasting in the City
TEA-tastic Tasting in the City
General introduction to Tea and all things Steeped. Multiple tasting, including description of varietal, blend, origin. Cultural and historical significance included for the quirky curious!! Herbal, Green, Black, Caffeine FREE, floral, spicy. ... you think of it, Kappy's have it and Simon can tell you about it…

a selection of Tea's as per interest

Bathroom facilities
I am a local Adelaidian who has teamed up with British-born tea lover. He's the third owner of Kappy's over its long history with his interest in tea being developed and well steeped during nearly three years of living and working on Indian tea estates before arriving in Australia. I regard it as my responsibility and privilege to be an authority on the products that we stock and strive to share as much of my knowledge and passion with curious visitors and regular patrons alike. We love chatting about Tea and Coffees and Herbal mixes alike. Our passion is to search the world for sustainable, ethically sourced and highest quality so that the little city of Adelaide and our visitors can enjoy the best. After this experience, you will be aware of many more things about your consumption of caffeinated and non-caffeinated beverages!
Kappy's Tea and Coffee house in Adelaide City. Down a small laneway. Unassuming, it appears as a warehouse but holds an antique roaster and walls filled with jars of loose Tea and Coffee beans. Heaven
..arrive thirsty for Tea and knowledge! Pregnant women and children welcome, tastings can be altered to suit caffeine-free and other dietary requirements and interests. お茶のテイスティング
TEA-tastic Tasting in the City
新着の体験