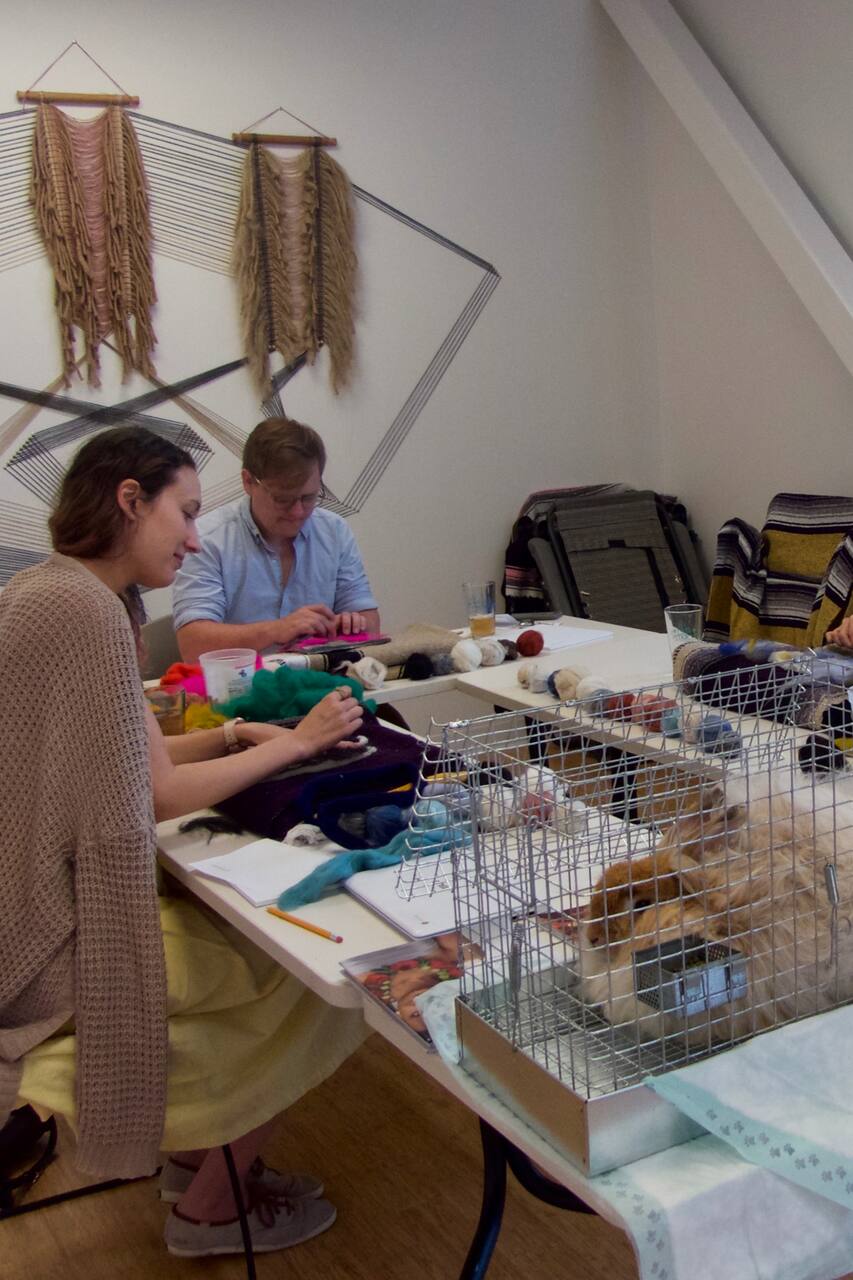 Create a Wool Felt Painting with Rabbits
Create a Wool Felt Painting with Rabbits
Yoko is a felter, spinner, knitter, gardener and mother to many rabbits and ducks, including 8 Angoras who share their wool for lots of fiber fun. She has been an artist her entire life and rarely follows a given pattern, preferring to find a medium and make it her own. Working at Echoview with all the roving around her, she took up felt work and hasn't looked back. She's constantly on the …
Meet Yoko at Echoview Fiber Mill, the first LEED Gold Certified Mill built in the USA where you'll get a short tour of the mill and how yarn is made, meet the bunnies, and then move on to creating a Felt Painting. She will demonstrate how to create wet felted batts as a base, the quickest way to start a 2D project. Then, we will needle tack merino, alpaca, angora and other types of wool to …
Free Parking, 15 Minute Drive from Downtown Asheville, Handicapped Accessible, Beginner friendly and open to all!
軽食
Fruit and crackers will be served!
コーヒー, 茶と水
Peach Ice Tea, Coffee and Water will be served.
アート・クラフトの材料
All wool and needle felting supplies will be included. You get to keep your wool painting when it's finished!
Echoview Fiber Mill is a spinning mill, knitting operation, and design house based in Weaverville, NC. Theymake exceptionally high quality and beautifully designed home goods, accessories, and craft knitting and weaving yarns using natural fibers like wool, alpaca, silk, mohair, and organic cotton. Theyare textile lovers, designers, and total creatures of comfort. Get a chance to work on the mill floor in this behind the scenes workshop!
ワークショップ
Create a Wool Felt Painting with Rabbits