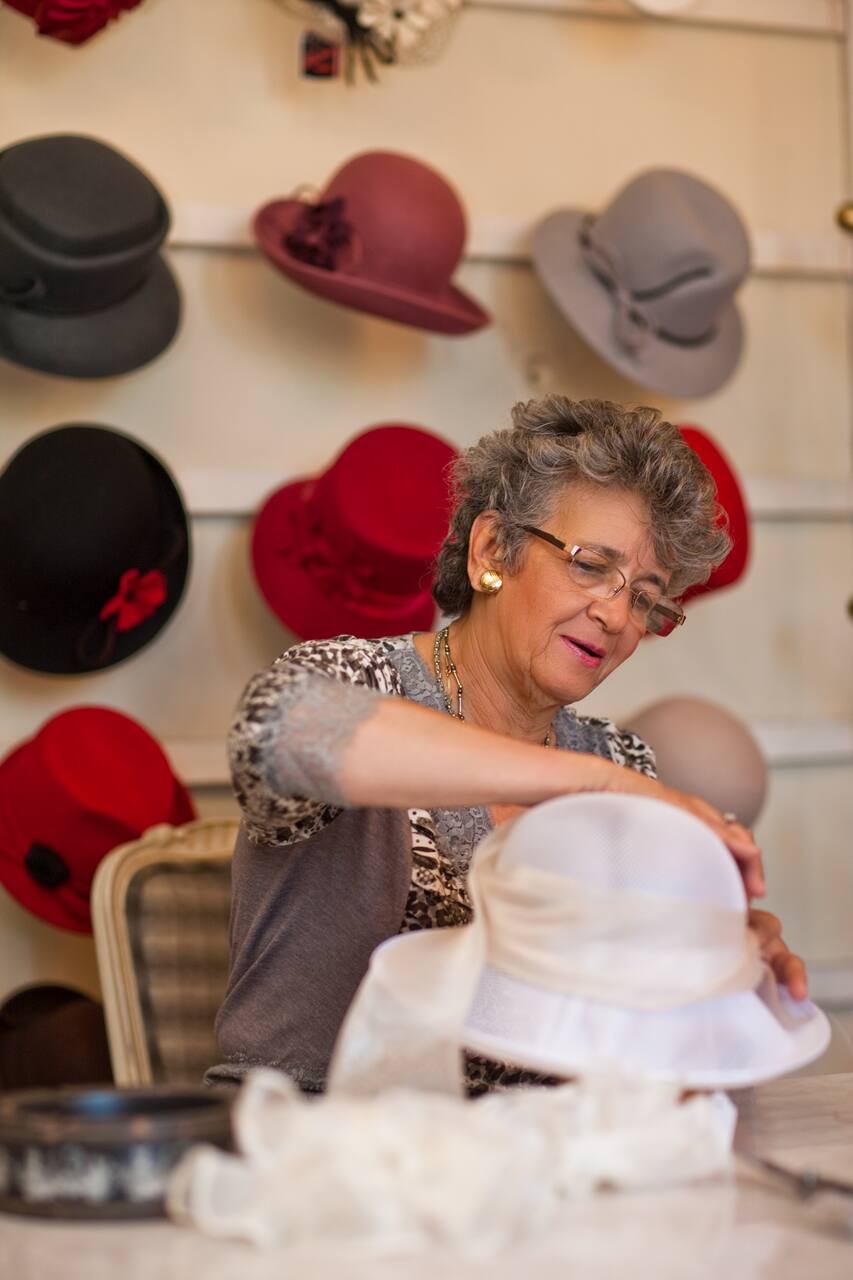 Hands-on in a Highland's Haberdashery
Hands-on in a Highland's Haberdashery
Our household is the home base for popular retail destinations, The Hat Shop Carmel and Prestige. Specializing in custom fitting, vintage restoration, and wardrobe consultation, our haberdasheries offer the guest a unique, personalized service not often found when shopping today's apparel. Between Brian, Amy, and myself we have a collected 60 years experience in apparel customer service. One…
Love hats? So do we! One might say we're even a little "mad" about them! Join us at our Hat Cave, located in the breathtaking Carmel Highlands, for lunch and and a lecture! Here you'll learn; the origins of hats throughout history, chart the rise of popular styles, discover surprising uses, uncover lesser known trends, and recognize the unspoken truth of how hats, unlike any other accessory, have…
Cell service can be a touch spotty in pockets but that passes. Once you're linked to the house WiFi you'll be all set:
昼食
Lunch will be delicious and casual served picnic style so it's easy to multitask. Dietary considerations and special requests are happily accommodated with prearrangement.
コーヒー, ジュース, ソフトドリンク, 茶と水
Coffee, tea, and other beverage will be available throughout.
車
For the Antique Mall field trip; we are happy to drive if you'd rather be driven. Likewise, you may drive yourself if you prefer to drive.
Comfortable walking shoes
The Hat Cave- Built in 1921 as the carriage stand for the original Highlands Castles, our home is a stunning example of natural materials blending with nature. Done in Craftsman style, the layout is grand without being ostentatious. Open, airy, views from every vantage, this house alone is worth the price of admission. Cannery Row Antique Mall- 2 levels filled with more trinkets than your treasure hunting heart will know what to do wit
工芸教室
Hands-on in a Highland's Haberdashery
新着の体験