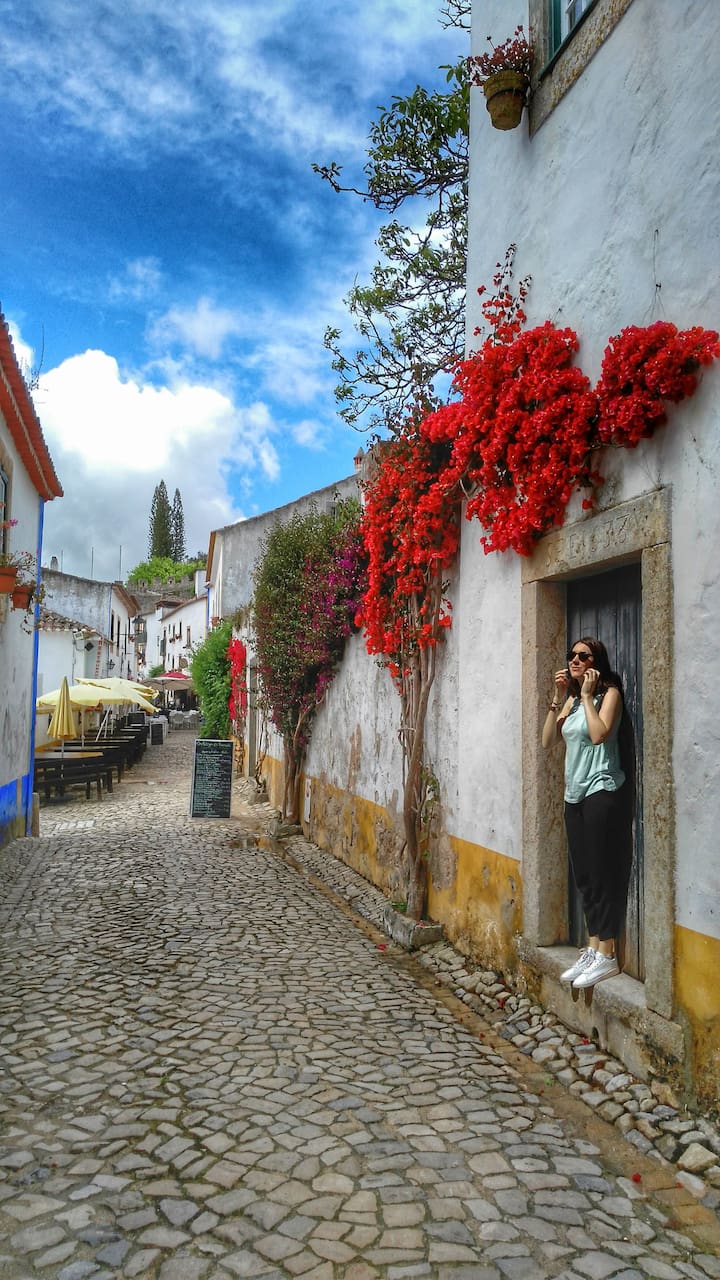 5つ星820件超え!絶賛の嵐の体験です。
Me and my team are passionate locals who felt in love with Sintra since childhood. We travelled the world lived and visited a lot in Asia, Europe, and the US and we haven't found place more charming than this small and cute town next to Lisbon. You want to meet new people, explore hidden gems, eat and drink like locals do, and to have fun? Then lets do it together!
Ever dreamt of discovering Portugal in a different and unusual way THROUGH THE EYES OF A LOCAL ? Enjoy some of the main attractions but also to discover some of the hidden secret spots? Let me introduce you to the beauty of Sintra region with lots of anecdotes, stories, legends and intrigue. It will be an experience and not a typical tour. This 6-7 hours experience is for all ages and …
Drive from Lisbon to Sintra is 30 min. Food, drinks, souvenirs and tickets are apart*( 8 eur per person). Lunch is not included, around 10 eur MINIMUM of 4 people to happen NO Pena Palace
ドリンク
Local drinks Water an cherry liqueur
移動・送迎
Comfortable mini van We provide transportation from and back to Lisbon with all the needed insurances and air-conditioning
Comfortable shoes (we will do some hiking)
Jacket (it is windy by the ocean)
Sunscreen (during Summer)
Pocket money for personal expenses and Regaleira tickets
Camara (you will not want to miss the awsome memories we will be making)
During the 5-6 hours we will spend together, all your senses will be in action. You will hear and learn a lot of amazing stories about Sintra and Portugal, walk and explore through secret doors, charming streets, and even underground caves. I will take you to a beautiful national park that you never ever dreamt of. And of course you will taste local wine and food.

5つ星820件超え!絶賛の嵐の体験です。
酒類を伴う体験です。酒類は法定飲酒年齢以上の成人ゲストにのみ提供されます。
Drive from Lisbon to Sintra is 30 min. Food, drinks, souvenirs and tickets are apart*( 8 eur per person). Lunch is not included, around 10 eur MINIMUM of 4 people to happen NO Pena Palace