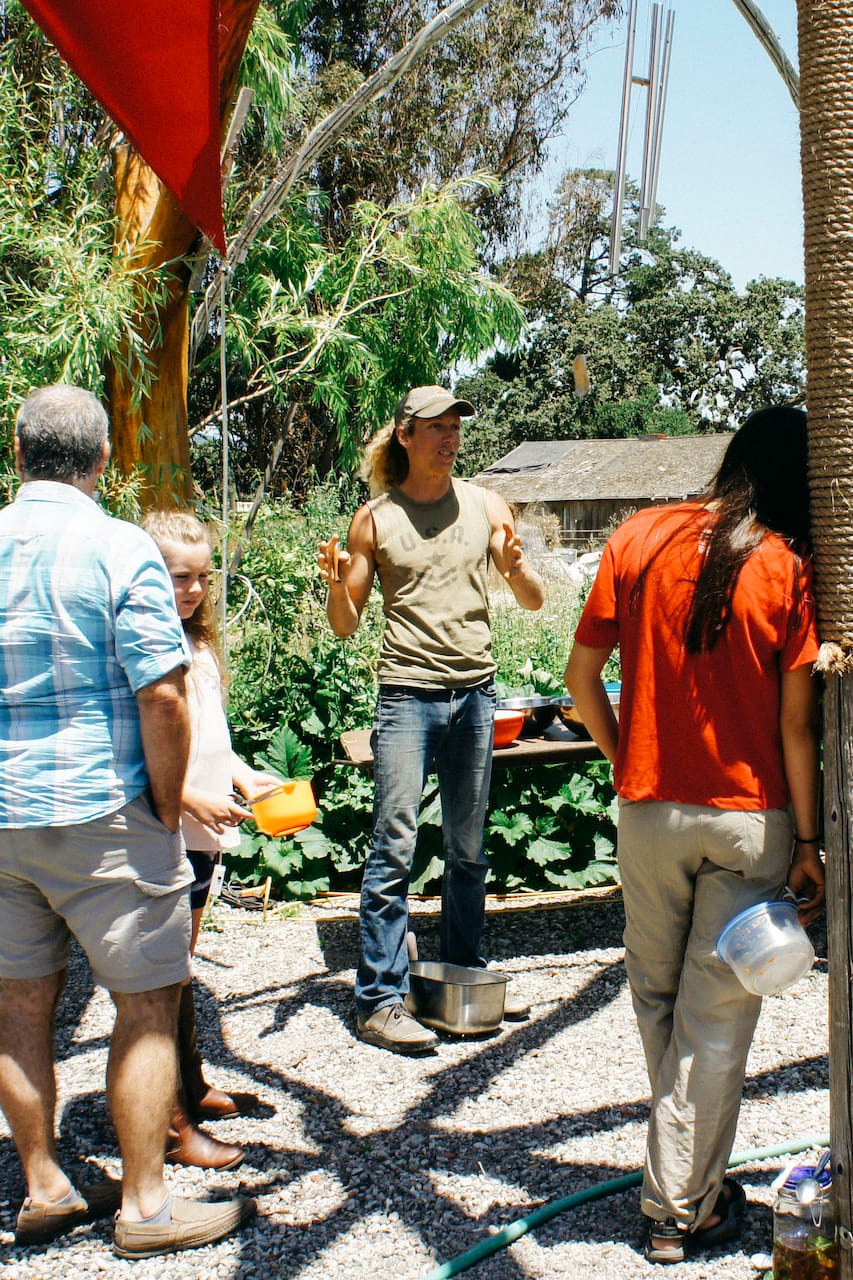 Garden Yoga & Wild Food Foraging
Garden Yoga & Wild Food Foraging
We're a couple passionate about healthy practices and connecting with nature. Amy Maloon is a spiritual health expert specializing in acupuncture, herbs, yoga, and energetic mindfulness practices. Chris Reamer is an ecological designer in permaculture, farming, and an edible wild foods expert. Together we've created a space to accommodate events, workshops, healing treatments and retreats!
We'll begin the day under the branches of our old oak grove for a fun and relaxing all-levels outdoor yoga class with nature yoga instructor Amy. We'll provide the mats and an hour and a half lesson of: mediation, breath-work, warm-up, balances, poses, postures, and play. We'll connect with the natural environment and each other as we stretch our bodies and move through poses together. Next,…
Be prepared for changeable weather with sunscreen, hats, and layers of comfortable clothing.
食べ物
Garden to Table Salad We'll provide additional toppings: chopped egg, apples, cheese, dressing, etc.
Extra layers of clothing for changeable weather
Madrona Earth Center, educational farm and holistic health center. We focus on teaching balance of wellbeing through the mind, body, spirit, and earth. We'll be outdoors surrounded by wild and tamed nature. We'll interact under our 100 plus year old oak grove and explore our wild foods garden.
自然
Garden Yoga & Wild Food Foraging
新着の体験