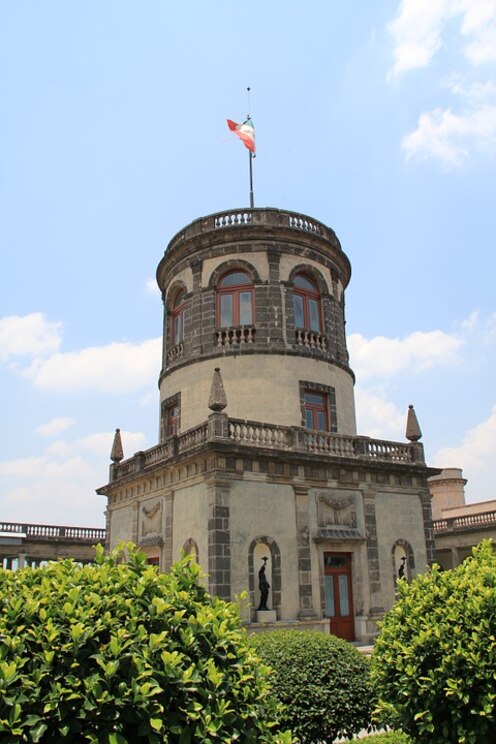 Historical tour in Chapultepec Castle
Historical tour in Chapultepec Castle
We'll jump into one of the most iconic parks in the country, Chapultepec Park, to visit an emblematic museum: The National History Museum which is located inside the Chapultepec Castle. There we going to explore all the castle and main exhibitions which will immerse us into a small fraction of national Mexican…
含まれるもの
Drinks, Tickets, Food

I'll include a traditional Mexican lunch. Vegan options are available, just let me know, also if you're allergic to some…

We also going to delight us and match our lunch with some emblematic Mexican drinks (non-alcoholic drinks).

National History Museum tickets are included.
I've taken several courses and certifications related to Mexican history, political Mexican history and backgrounds and also about national politics because I'm passionate regarding political national history. By the other hand, I love to spend my time visiting museums, galleries and exploring Mexico City. These in combination with my vocation as International Relations and Political Science major student led me to be part of the "international buddy program" of my university. I've spent the last two years guiding exchange students to different museums (Chapultepec's Castle and National Anthropology Museum especially) and teaching them about Mexican history from a local and political perception.
We are going to access the different special museum exhibitions like the room of New Spain, the room of Malaquitas, the Hall of Viceroys, and the main gardens. Also, we going to visit the current temporary exhibitions and varying the day of our visit, the antique library specialized in Mexican history.
美術館&博物館訪問
Historical tour in Chapultepec Castle