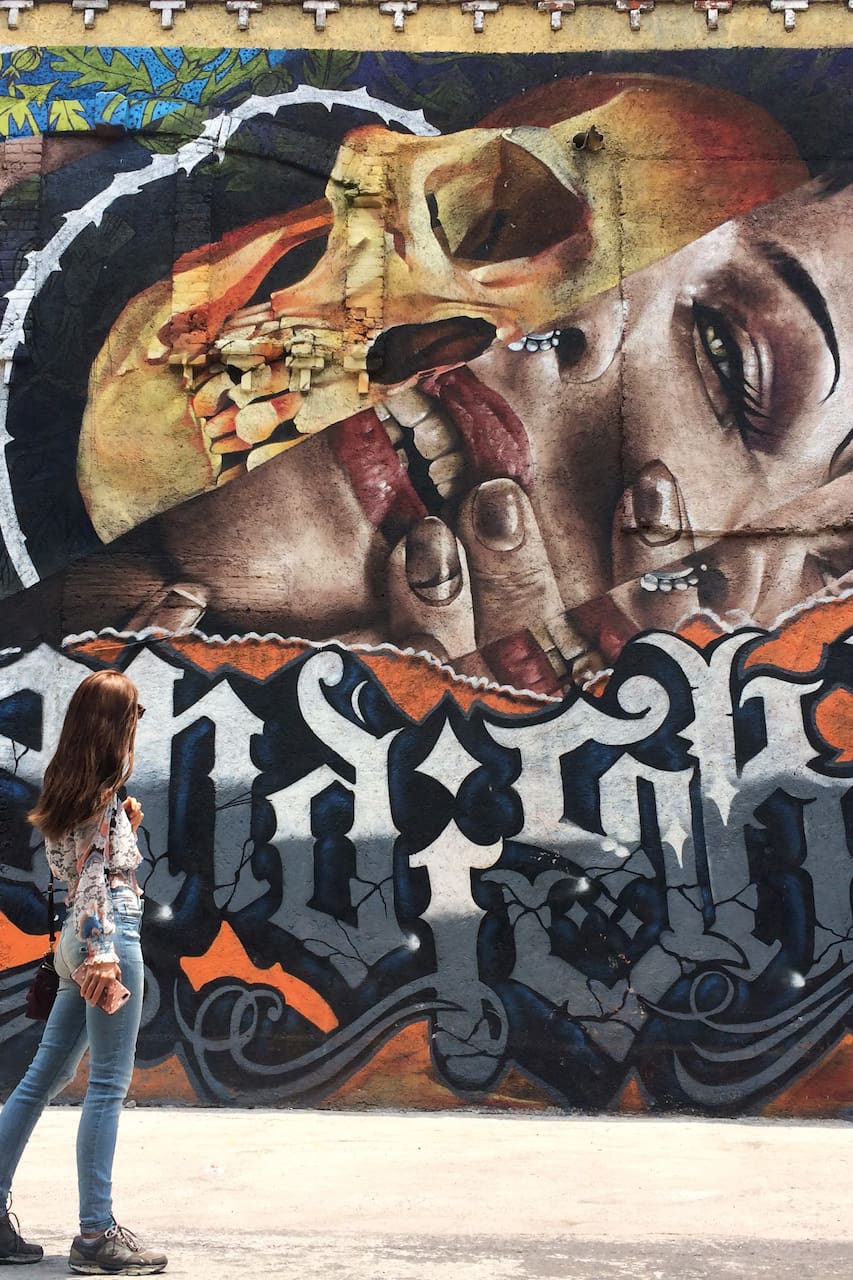 Historic Center Street Art Tour
Historic Center Street Art Tour
Hi, my name is Anastasiya. I am passionate​ about street art and I make graffiti. Four years ago I moved to Mexico and began making walking city art tours. City Art Tours is a project where visitors can explore the city through the art experience. Now we are a team of artists, teachers of art, art curators. And we make art tours in Mexico City on a regular base. We believe that whenever we…
In Mexico we have a very strong tradition of muralism since the 30s. Today the concept of muralism has changed. The artists paint the streets to beautify the public space or resignify places where there is violence, etc. In our street art tour we will go sightseeing through the city center; will see incredible murals by world-renowned artists as Koka, Saner, Seher, News, Smithe, Dhear, Sego and…
Wear comfortable shoes and clothes. Parking is just around the meeting point. Please arrive 5-10 minutes early.
Dont forget to bring a camera to take photos and good mood:)
After gathering for an introduction in a true hidden gem in the heart of the city, we will cover about ten - twelve blocks of flat terrain for a fascinating history of street art in the city. Along the way, you'll see different pieces of street art and local sights.
アートウォーク
Historic Center Street Art Tour
新着の体験