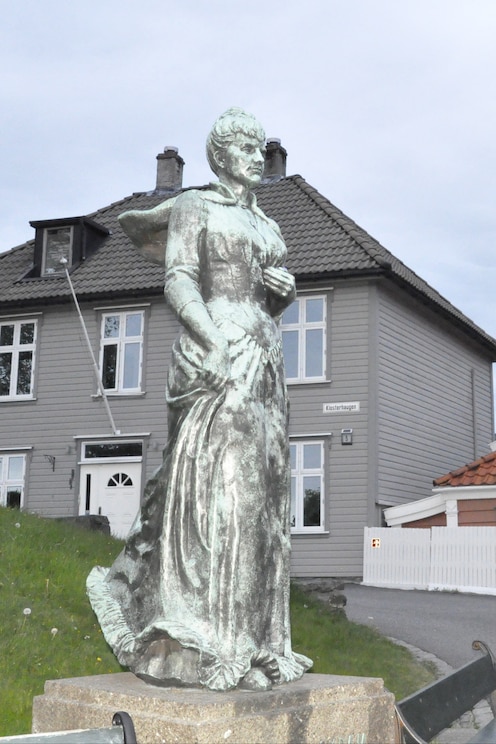 Secret Women, Secret Stories of Bergen
Secret Women, Secret Stories of Bergen
We will meet at Blåsteinen or The Blue Stone in the city center, where we will begin a 6 km journey through two sections of Bergen. We will walk around the beautiful neighbourhood of Nordnes, one of the oldest communities of Bergen. From here we will travel to Johannes Church and the university area, visiting the…

I look forward to offering visitors an encounter of Bergen they will not experience with any other tour company. There is a…
** I am now back at university for my last year of studies. While I don't have any evening tours planned on my Airbnb calender there are occasions when I can accomodate this. Do feel free to at least ask if I am available. ** I am a person who is passionate about telling the stories that are often unheard of. I have a Masters Degree in Literature and a minor in History, As well, I have taken many Archaeology courses just because it interested me. All stories interest me, both those that have been documented in the past, as well as those hidden in myth, and I love to share them with anyone who will listen.
We will be outside all the time and walking over sidewalks and cobblestones. It is important to wear proper shoes, as well as proper clothing. It rains a lot in Bergen, but this not need stop those with courage and rainjackets!
今後の予約可能状況
ご希望の日時に空きが見つからない場合は、Nicoleさんにすることもできます。
As mentioned, we will be walking a good distance, over cobblestones and pavement. Please wear appropriate shoes. Also, be aware the weather can change. Be sure to dress appropriately.
カルチャーウォーク
Secret Women, Secret Stories of Bergen