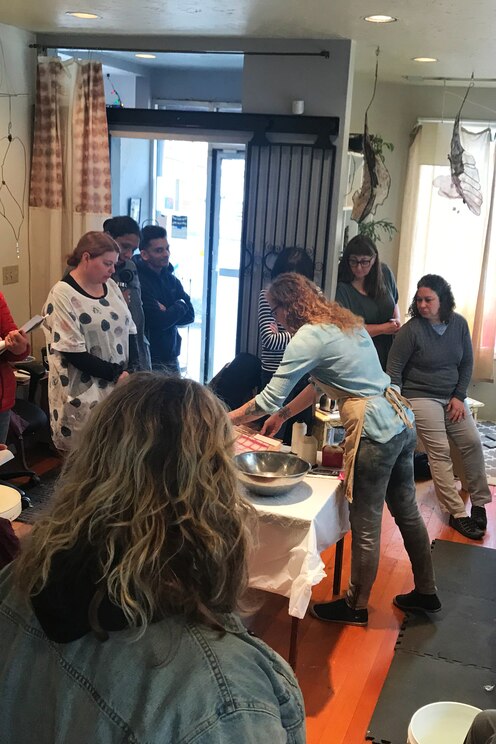 Harvesting Colors In this day long intensive will explore colors from nature combined with iron. We will create a rich color palette that can be used by weavers, designers, textile artists,  printers…… With locally harvested plants we'll make dye baths and talk about native vs invasive in collecting.   By using…

There will be a half hour break in which I will have snacks and tea plus water available.

Silk, cotton, gloves, and all the dye stuff to create!
I am a self taught textile artist that has been practicing for over 18 years by using natural dyes and rust. In that time I have developed techniques that I use in my work and am now wanting to share with others. I have shown in many galleries around the nation and have also created a lingerie collection with my textiles that has helped me to discover new processes. Currently I am teaching and designing for other collections of fashion and interiors. I also create my own small collection of scarves, pillows and anything I fancy sewing up.
This workshop will be held at my studio and dye lab. I am situated in the quaint neighborhood of Montavilla. There are restaurants, bars, and cafes within walking distance.