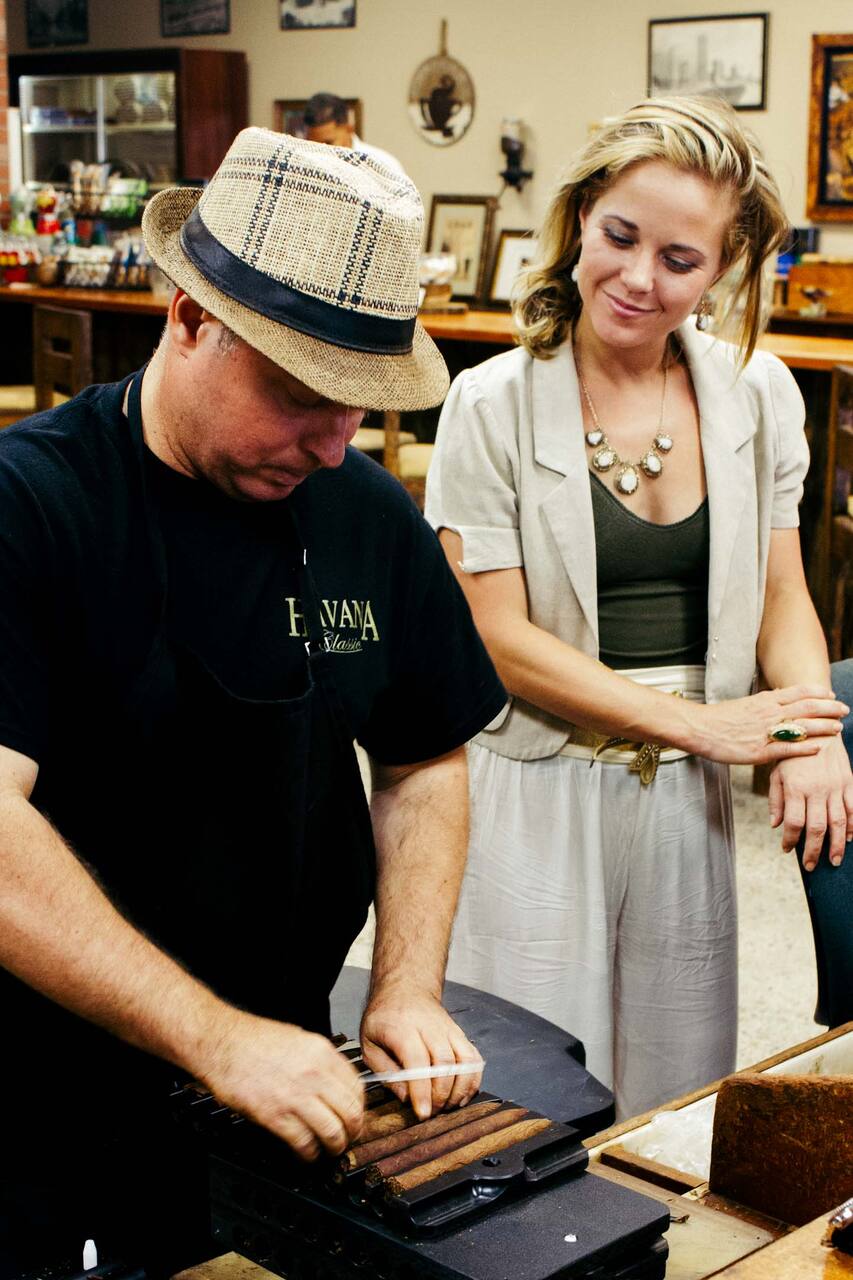 13 Million Voices: A Movie Experience!
13 Million Voices: A Movie Experience!
Janelle is an award-winning director and community leader that spends half her time in this area and working across the globe. She has worked over a decade Cuban youth inside the island and across the U.S. and collected over 200 positive reviews on Airbnb connecting with travelers. Cristina is currently a super momma! She formerly ran Kit and Ace and was the Marketing Director for Burburry.
ITINERARY: Arrive in the heart of Little Havana Greetings with Cuban bites and a delicious mojito! Walk past famous Domino park, Cuban museum, and more. Arrive in Cigar factory with cigars being rolled and Cuban coffee served. (Cigars and souvenirs available for sale). Private screening of "13 Million Voices" (www.13.co) Personal Q&A with the film director or producer. (Provided in…
Film is PG-13 and 70% Spanish with subtitles. Note: Cigar factory may smell like cigar smoke. Everything is within 2 blocks and you may wish to stay afterwards for dinner, music, or shopping.
Snacks
Cuban Bites Plantain chips, pork, tamales, croquetas, + more. Vegetarian option with advance notice: black bean rice + sweet plantains
Drinks
Mojito + Cuban Coffee A classic mojito + later beloved Cuban coffee is served. Request soda in advance at reservation.
Tickets
Movie Movie + Q&A provided.