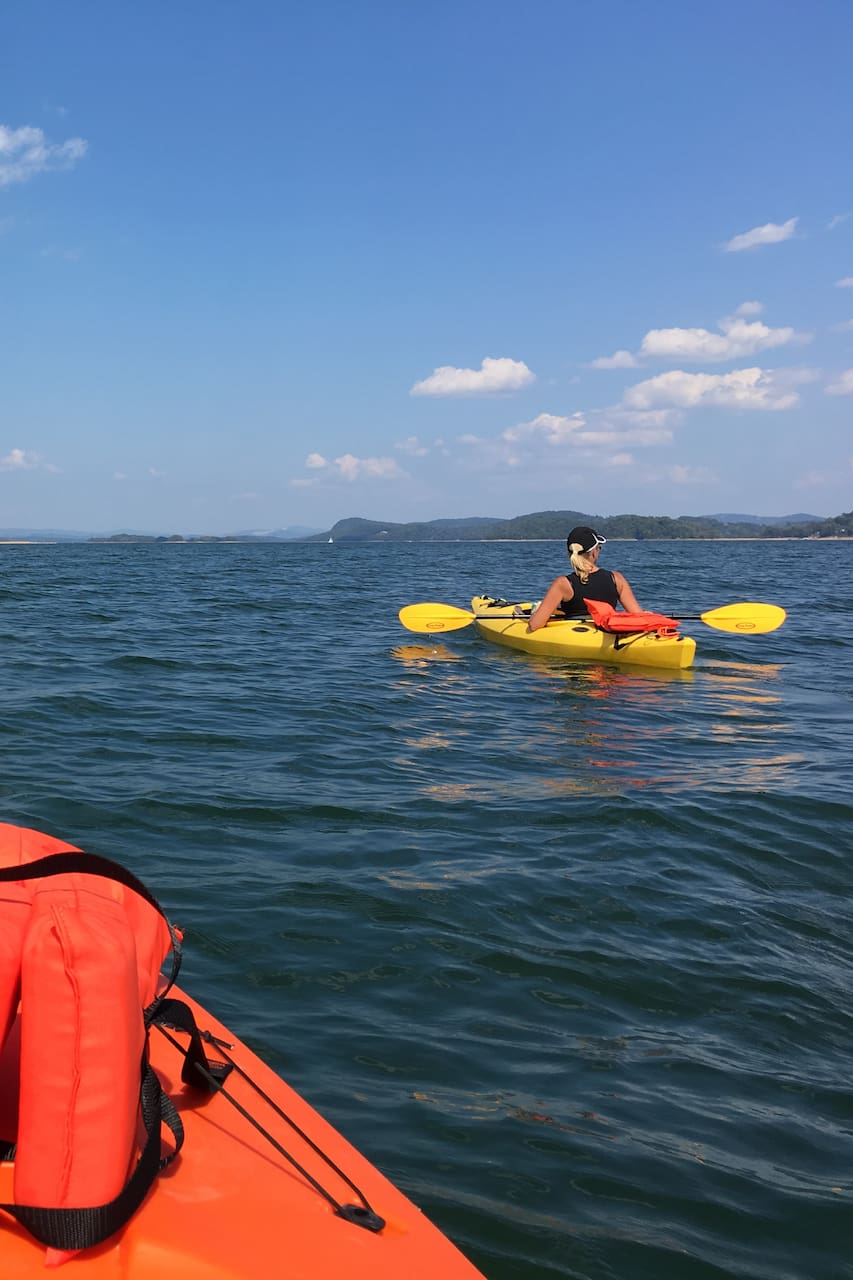 2 hour Kayak of Cherokee Dam & Island
2 hour Kayak of Cherokee Dam & Island

大体いつも満席!予約のとれない人気体験です。
I am an avid traveler who loves to be outdoors. Much personal time is taken in working on my small family farm, walking at the Cherokee Dam trails or Kayaking in Cherokee Lake.
We will meet you at the paved parking area next to the boat launch at Cherokee Dam. Here we will talk about water safety and launch our kayaks. We will learn how to paddle the kayak properly near the launch point. Next we will be setting out for a tour the shoreline of the Cherokee Dam first and then paddle out to a small island. After a small snack of crackers, nuts and fruit and waters…
Please make sure you do not have fear of the water.
Water
1 16oz Bottle of Spring Water
Sunscreen - optional but recommended
Lightweight clothing that gives plenty of arm movement
Slip on water friendly shoes.