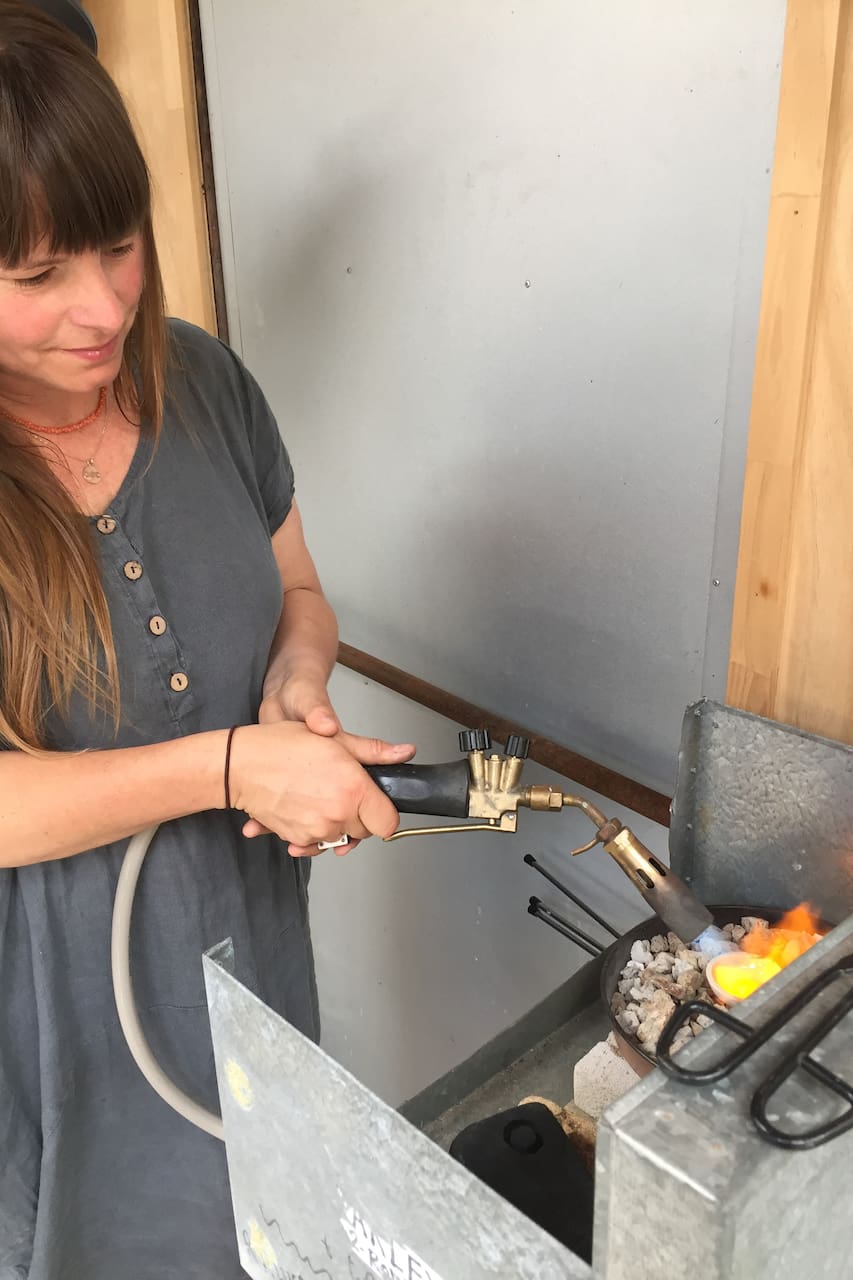 Silversmithing Made Easy Melt and Forge
Silversmithing Made Easy Melt and Forge
I am a trained Jade carver with more than 15 years of experience. I love combining our precious Jade with Sterling Silver and have developed quite a unique method of creating one-off contemporary jewellery pieces. I enjoy working towards exhibitions and also teach part time at a local high school and have worked with a huge variety of students. I gained my teaching degree 22 years ago and have…
I will welcome you in my home based studio at the beach side suburb North New Brighton. While I show you around the studio I will point out any health and safety tips to help create a safe environment for all. Silversmithing covers so many posibilities! You can choose to: Recycle old broken pieces of jewellery and turn them into new wearable keepsakes Forging a Spoon Create jewellery using…
You dont need any previous knowledge to do this workshop. Please bring some extra cash in case you nerd to buy more Silver.
コーヒー, 茶と水
A hot beverage of your choosing coffee tea hot choclate
アート・クラフトの材料
Use of all specialised equipment in my studio plus 7 grams of sterling silver to create your project.
Warm clothes. Proper shoes. Camera. Old or broken silver or gold items to melt down. Also bring some extra money in case you need to but extra Silver.
We will work from my studio situated at the end of my driveway near my home. I converted my garage into a sunny and room workspace and you will get to work with all my tools and anvils.
工芸教室
Silversmithing Made Easy Melt and Forge