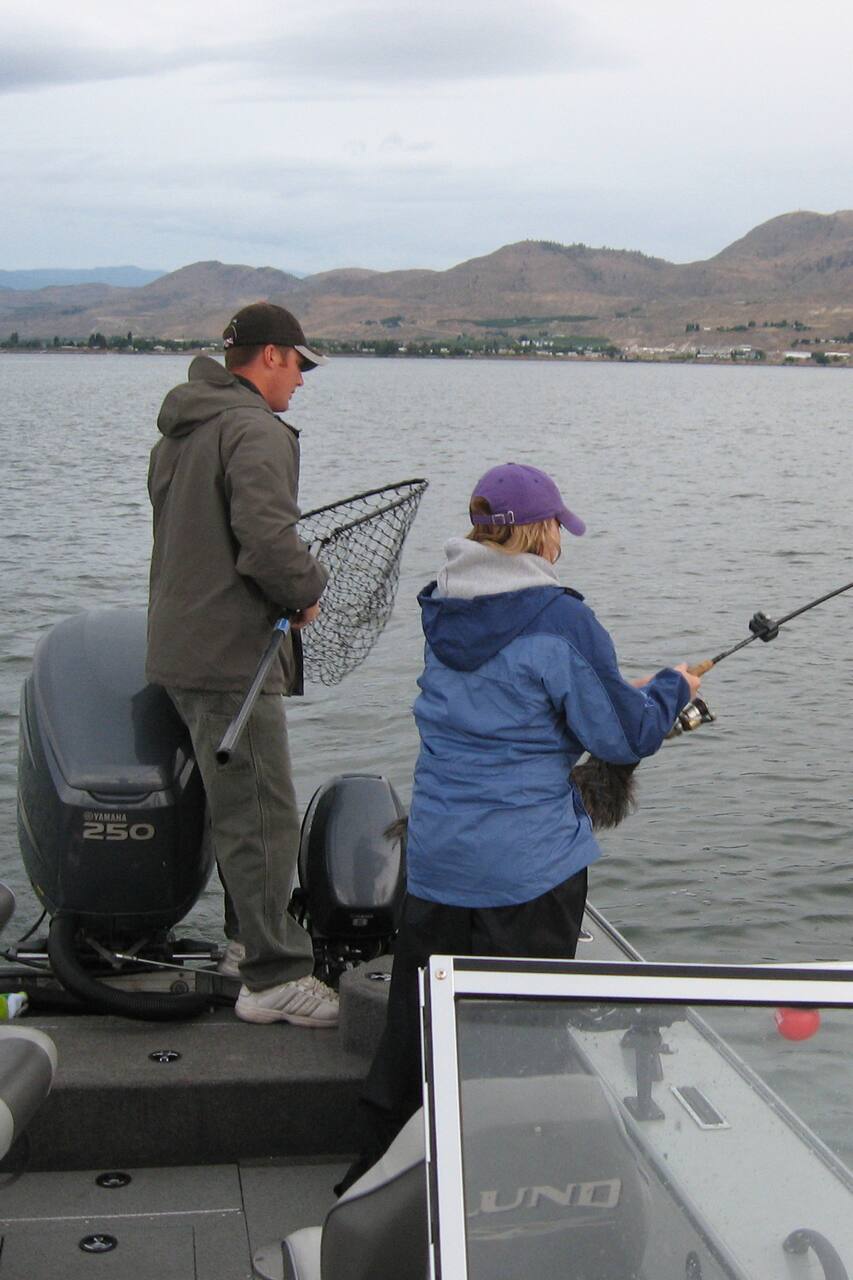 Go Fishing for Columbia River Salmon
Go Fishing for Columbia River Salmon
I am the owner and sole operator of Gold n Chrome Guide Service, a fishing guide service for North Central Washington. I have a lifetime of fishing experience and currently guide for Chinook (king) and sockeye salmon, kokanee, trout and walleye. I guide for Chinook (king) salmon and sockeye salmon on the Columbia River during July and August. The fishing can be fantastic at the peak of the run…
When you arrive at the dock you will hop on board my boat. After a brief discussion about safety we will shove off and motor to our fishing spot. You will have the opportunity to spend a fun and relaxing day on the water just catching fish or we can really show you the tips and tricks to fishing for Columbia River salmon. You can be as involved with the process as you want to be whether it is…
Be prepared for a fun and exciting fish catching adventure!
船
We fish out of a Lund 2075 Tyee equipped with state of the art electronics and gear that make fishing fun and relaxing.
アウトドアギアと安全用具
All fishing gear (rods, reels, bait and tackle) is provided. Adult life jackets will be provided. I also have a couple children's life jackets but it might be best to bring your own for any children that will be coming.
Appropriate clothing for weather we may experience.
Washington State freshwater fishing license and salmon catch record card.
Any food and drink you would like for the day.
Lotion or stick type sunscreen (no sprays).
Children's Coast Guard approved personal flotation devices if kids will be coming on this adventure.
Cooler for taking home your day's catch (you can leave it in your vehicle while we are fishing).
We will fish where the Chelan River meets with the Columbia River and/or in the tail race of Wells Dam on the Columbia River. As the guide the spot we fish will be where I believe the best fishing will be at the time.
今後の予約可能状況
ご希望の日時に空きが見つからない場合は、Joeさんにすることもできます。
釣り
Go Fishing for Columbia River Salmon