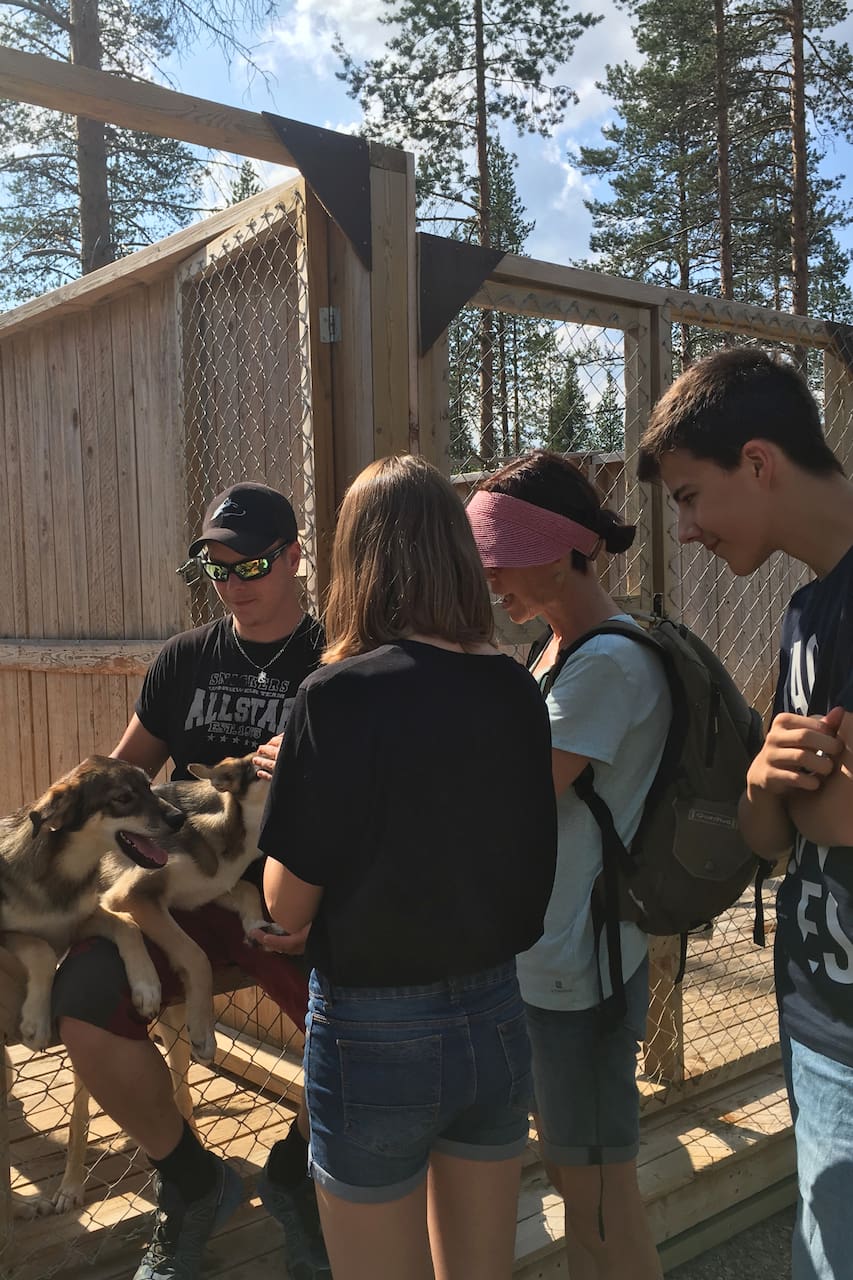 We are Sanna and Riku Setälä, and we have 60 alaskan huskies in our kennel at Luosu, near to Ylläs. Sled dogs have been part of our life for 20 years now, and we are one of the most competitive kennels in Finland. Dog sledding is the way of life for us, and we participate in the biggest sled dog races in long distance in Norway, Sweden and Finland. We are the current (2019) Finnish Champions in…
First you will meet with all the dogs at our yard and we will tell you a bit about the life with the sled dogs. Who are the ones to go with us on the hike today..?! We'll take couple of dogs with us, some running free and some in a leash for a nice hike to the nearby lake. On a warm day don't forget to take your swimming wear and towel with you, so that you can go swimming with the dogs! By the…
You need to be able to walk ca. 4 km and wear a good pair of shoes, suitable for a forest walk.
軽食
Picnic sandwiches and cold beverages will be served at the lake side along the tour. Please inform us about your food restrictions latest the day before the activity.
We will start at our home and kennel which is located in a small village called Luosu, ca. 15 km from Ylläs. We are just about 20 persons in the village, which is in the middle of the wilderness. We have more reindeer passing us by than people. That is exactly the reason why we love our place and want to live here, having the forests all around us!