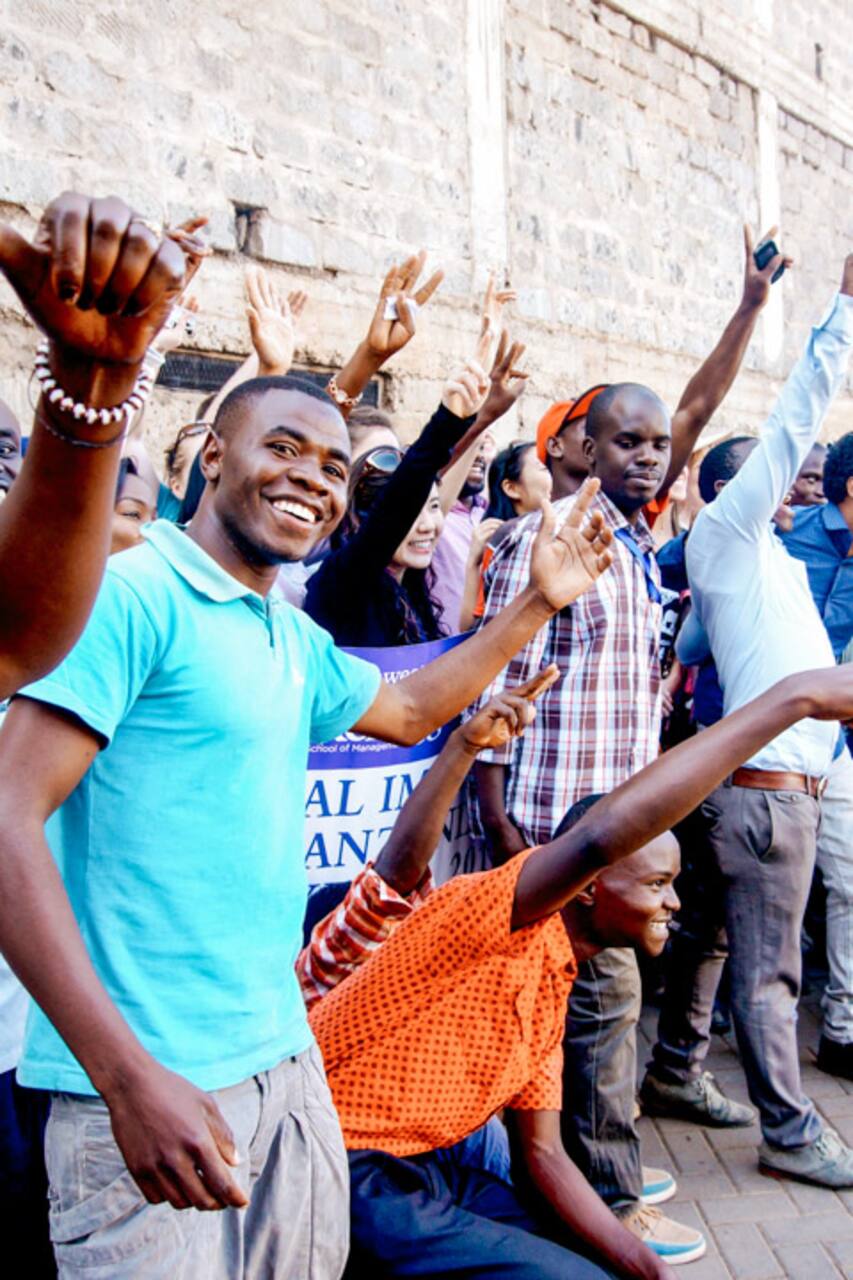 A day in the life of a street seller
A day in the life of a street seller
Claire Baker, who handles the Air BnB experiences, is LivelyHoods' Director of Development, and hails from the UK. She manages fundraising, communications and monitoring so feel free to ask her anything! Alex, your guide, grew up on the streets of Kawangware as a young orphan, and can tell you all you need to know and more! If Alex is not available, Chabalia will be your guide. Alex and Chabalia…
LivelyHoods Kenya is a non-profit social enterprise that creates training and livelihoods opportunities for disadvantaged youth and women in urban slums. LivelyHoods trains youth and women in sales, marketing, and communication skills, and provides them with the products and support for them to thrive as sales agent of life-changing clean-energy products such as cookstoves.
こちらは
社会貢献体験
です。参加費は全額、「LivelyHoods」に寄付されます。
For one day, join a thriving not-for-profit that provides unique training and livelihood opportunities to disadvantaged youth and women in urban slums in Kenya. You'll dive into the heart of an informal settlement, where the real Nairobi comes to life amid colourful street vendors, animals roaming the streets, and the most innovative forms of just getting by. LivelyHoods invites you to get street…
You'll be walking through a bustling Kenyan slum, so dress comfortably & modestly & avoid carrying valuables (you can leave them in the office). Bring sunscreen, umbrella, an open mind & curiosity!
Food
Light breakfast and lunch Light breakfast and traditional Kenyan lunch (please let us know if you're vegetarian or have any dietary requirements).
Drinks
Water will be provided For extra comfort, feel free to bring a small bag to carry water.
Comfortable walking shoes
An open mind and curiosity
Sensitivity to the fact that you're in a real, thriving neighborhood where people live and work day-to-day.