含まれるもの
食べ物, ドリンク, チケット, 移動・送迎, 用具
含まれるもの
食べ物, ドリンク, チケット, 移動・送迎, 用具
In this fun filled day, we will start early in the morning in San Juan then head to Lajas (2 hr. drive) passing through picturesque inner mountain regions and southern coastlines of Puerto Rico. We'll make a brief stop in the town of Yauco to visit the Art Murals and town square then head to Lajas, where we will arrive to "La Parguera" boardwalk where we'll take a private shuttle (10 Min) to "Mata La Gata Island" where you will be dazzled by the pristine turquoise waters & welcomed by a beautiful collection of mangroves perfect for swimming, snorkeling, paddle boarding accompanied by enjoying a lite lunch. After a few hours of adventure & fun, we will head back to walk the boardwalk where guests will have an opportunity to shop, eat, relax for a minutes followed by heading to Guanica where we'll go to a local sunflower farm finishing off our daily activities in the town of Ponce to enjoy Firehouse relics at the " Plaza de Bomba's Museum" and walking around the historical town plaza continued by heading back to San Juan. **Please Note** Due to seismic activity in the south, the deck at Playa Rosada was destroyed, due to safety reasons this stop is discounted until further notice. As an alternative, we will be making a stop to visit the art murals at Yaucromatic. 50% of proceeds of this experience goes towards economic & earthquake recovery efforts.
We are co-founders at Coqui Island Adventures that promote nature-oriented tourism in Puerto Rico creating one of a kind experiences for guests; we provide nature tours, coffee tours, and road trips across the beaten path beyond the typical activities so guests will immerse themselves in local experiences. We cater to those guests that seek unique destinations and experiences thus with much love we craft experiences for our guests in which are hidden gems, unspoiled locations, & that contains little commercialization. Your hosts: Ashley, Victor, & Justine have over 10 years experience in hospitality & tourism and our team is eager to show you around our island so that YOU can enjoy the "Real Puerto Rico"! Follow & like us on insta @coquiislandadventures to check out our latest adventures and offerings.

A lite lunch consisting of a chicken salad sandwich/ wrap, chips, cheese @ Mata La Gata Island is included.

Unlimited Water at Mata La Gata Island will be provided.

Admission to the Sunflower Farm & Firehouse Museum is included.

Shared roundtrip transportation to all activities from the meeting spot is included.

Individual snorkel gear & shared use of stand paddle boards are available for your use at Mata La Gata Island.
We'll start by visiting the town of Yauco to visit art murals, then head to Lajas, where you will take a shuttle to Mata La Gata Island, followed by walking "La Parguera" boardwalk and heading to Guanica to visit a local sunflower farm and lastly visit the historical town Plaza of Ponce.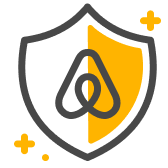 ゲストの安全
野外活動にはさまざまなリスクが伴い、体験参加中に危険な状況にさらされる可能性もございます。 安全性は自らの能力と状況(会場、天候、装備など)から判断し、ご自身の責任でご参加ください。
地元と体験活動を愛してやまない現地の方がご案内。

少人数で個別対応が可能です。

すべての体験は「中の人のアクセス」の観点から審査を受けます。