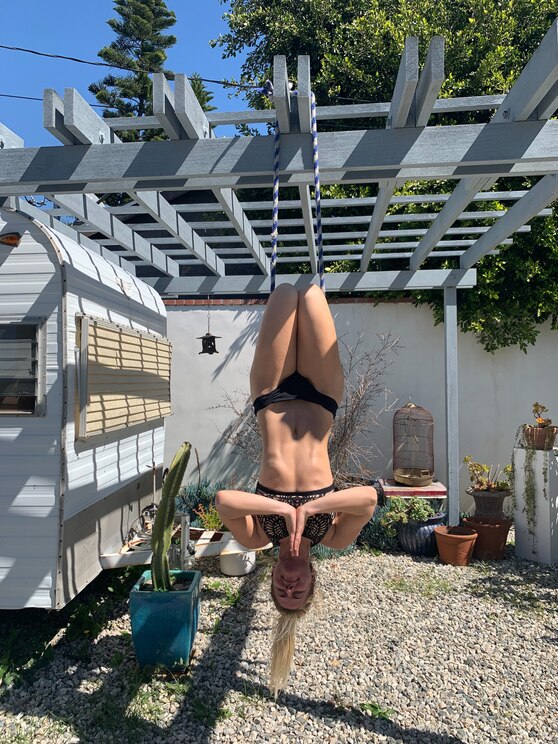 Holistic Fitness in Venice Garden
Holistic Fitness in Venice Garden
First, I will have the guest come to my cottage in Venice and introduce them to the beautiful and tranquil outdoor garden space where their workout will take place. To make the workout truly personal, we will discuss the guest's fitness history, level, and goals. Then, I assess their mobility and stability with…

Filtered, reverse osmosis alkaline water.
I have lived in Venice for over 20 years. As a young adult who grew up in Switzerland, I was inspired to move to Los Angeles to pursue my bodybuilding and personal training career at the world-famous Venice Gold's Gym where I worked for over 10 years. However, there is much more to health and wellness than how much weight one can lift. I now train others outside of the gym setting focusing on training functional movements that have a high carryover into all areas of their lives. I am an avid surfer, mountain-biker, hiker, and telemark skier. I am also passionate about shopping local and organic. It would be my pleasure to share my expert advice and experience with you.
This experience will take place in the garden and front porch of my 100-year old cottage in Venice. As there are not many houses like this left in the area, this is a truly authentic local experience where you can enjoy the California sunshine and listen to the birds chirp during your training session. フィットネスクラス
Holistic Fitness in Venice Garden
新着の体験