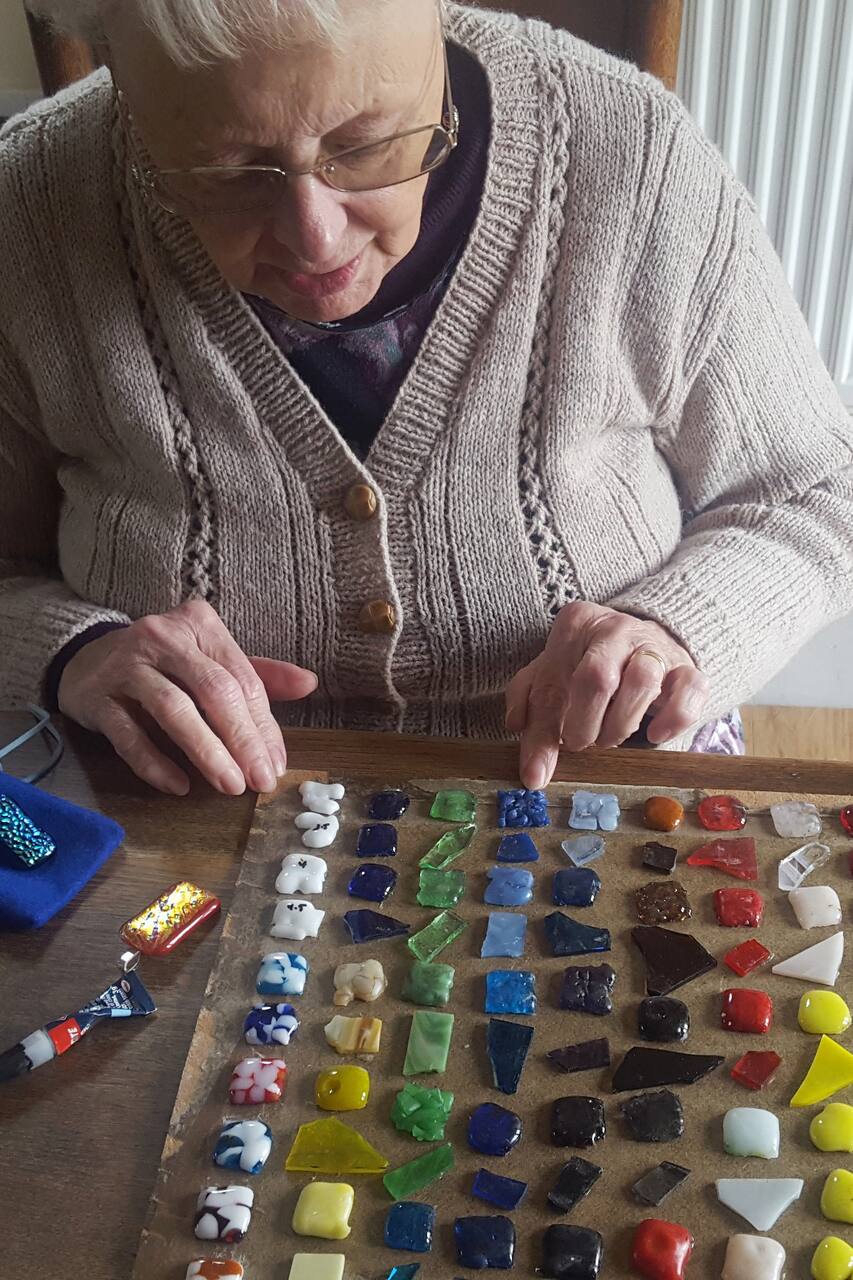 Glass jewellery making for beginners
Glass jewellery making for beginners

大体いつも満席!予約のとれない人気体験です。
I love working with glass to create my own designs and colour combinations. I have attended many classes working with glass, such as making jewellery using glass, stained glass windows, painting on glass and fusing. I have sold many of the pieces I have made . I am also a qualified teacher and can explain everything you need to know in a clear and logical way.
First, I will talk about what's special about glass for fusing and especially dichroic glass. You will also learn about stringers and strikers, and even confetti and noodles! Next it's health & safety issues of working with glass and associated equipment. Then you learn about 'cutting' glass and the rules to follow for success. Practising on some scrap glass will give you confidence to cut out…
You don't need any experience to enjoy this short course but you will be able to make more sophisticated pieces if you have worked with glass before.
Equipment
Grinder and safety equipment