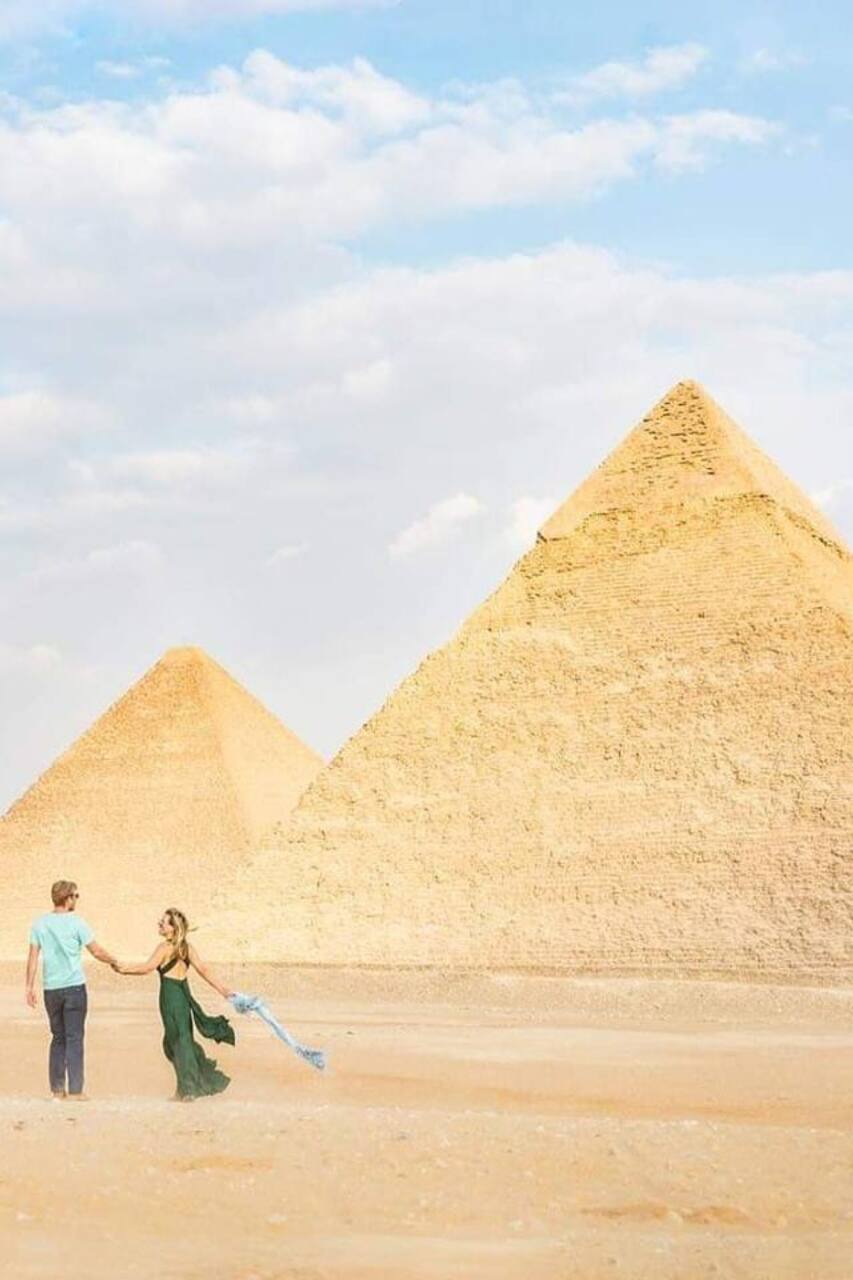 Giza Pyramids, Saqqara & Dahshur &More
Giza Pyramids, Saqqara & Dahshur &More
Includes:
食べ物、ドリンク、チケット1枚、移動送迎

大体いつも満席!予約のとれない人気体験です。
My name is Ahmed and I would be very pleased to be your Destination Expert in Egypt! I was born and raised in Cairo, I studied tourism and hotels, and I have PHD in Egyptian history and archeology. My long-term experience in the Travel Industry, my deep knowledge of my beloved Egypt, along with my "passion" to meet the expectations, needs and desires of my guests, provides me with the chance to…
Visit the Great Pyramids of Giza and Sakkara, Dahshur and Memphis in full day tour. start your tour by visiting the great Pyramids of Giza and sphinx enjoy the wonders of Egypt after that move to Sakkara Necropolises to see the oldest Pyramid in Egypt the Step Pyramid of zoser and tomb of the Nobles then visit Dahshur the Red Pyramid and the bent pyramid of King senfur end our tour by visiting…
Transportation
Transfers by air-conditioned vehicle.