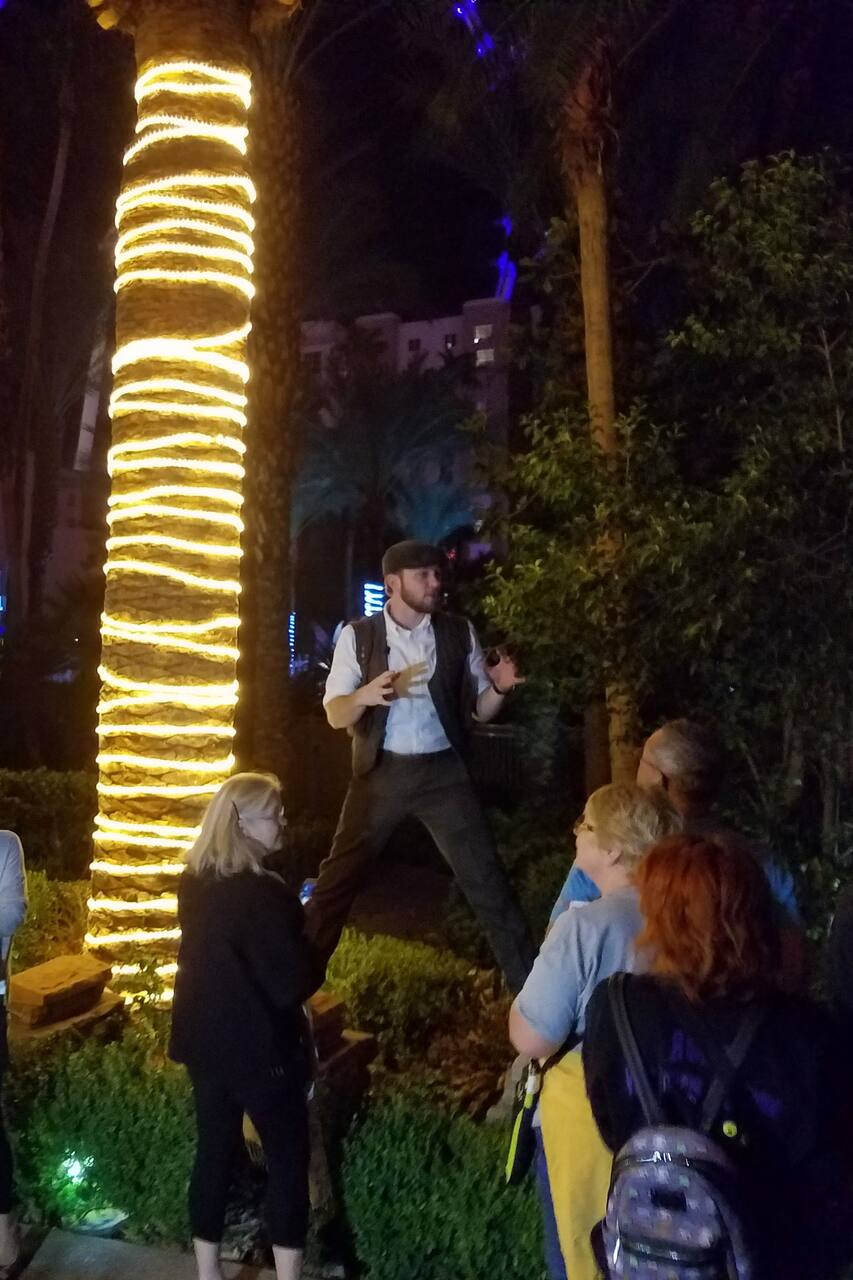 Haunted Vegas Tour and Ghost Hunt
Haunted Vegas Tour and Ghost Hunt
I have been a professional entertainer and tour guide for over 13 years in Las Vegas. I've helped create, and now own and produce 3 different historical tours. Our company, Vegas Specialty Tours, offers very interactive tours, and lets each guest create their own unique experience. I have been researching the paranormal my entire life and conducted lockdowns and ghost hunts for the past 3 years…
Our Haunted Vegas Tour and Ghost Hunt is a hands on experience and allows each guest to create their own unique experience. You begin with a pizza party at the Tuscany Suites and Casino. Each guest is issued a ghost hunting kit, that include emf meters, dowsing rods, and thermal laser guns. We take our small group of guests to 3 different locations around Las Vegas where they get to perform…
We do offer a house salad for our gluten free guests.
食べ物
Our experience begins with pizza and softdrinks while we explain how to use the equipment that you are issued.
ドリンク
Soft drinks are included while having pizza, alcohol is available but not included
用具
You will be provided with a ghost hunting kit that includes dowsing rods, an EMF meter, temperature guns and an sb7 spiritbox
comfortable walking shoes
We travel off strip and visit several haunted locations, a few which we exit the vehicle and perform investigations. We have been granted special access to an area of casino that is haunted, and also investigate a local playground where the ghost of a little boy haunts. We pause near the location where Tupac Shukur was shot and tell of his ghost sightings, also the house that comedian Redd Foxx owned and apparently remains in the afterlife.
交流会
Haunted Vegas Tour and Ghost Hunt
新着の体験