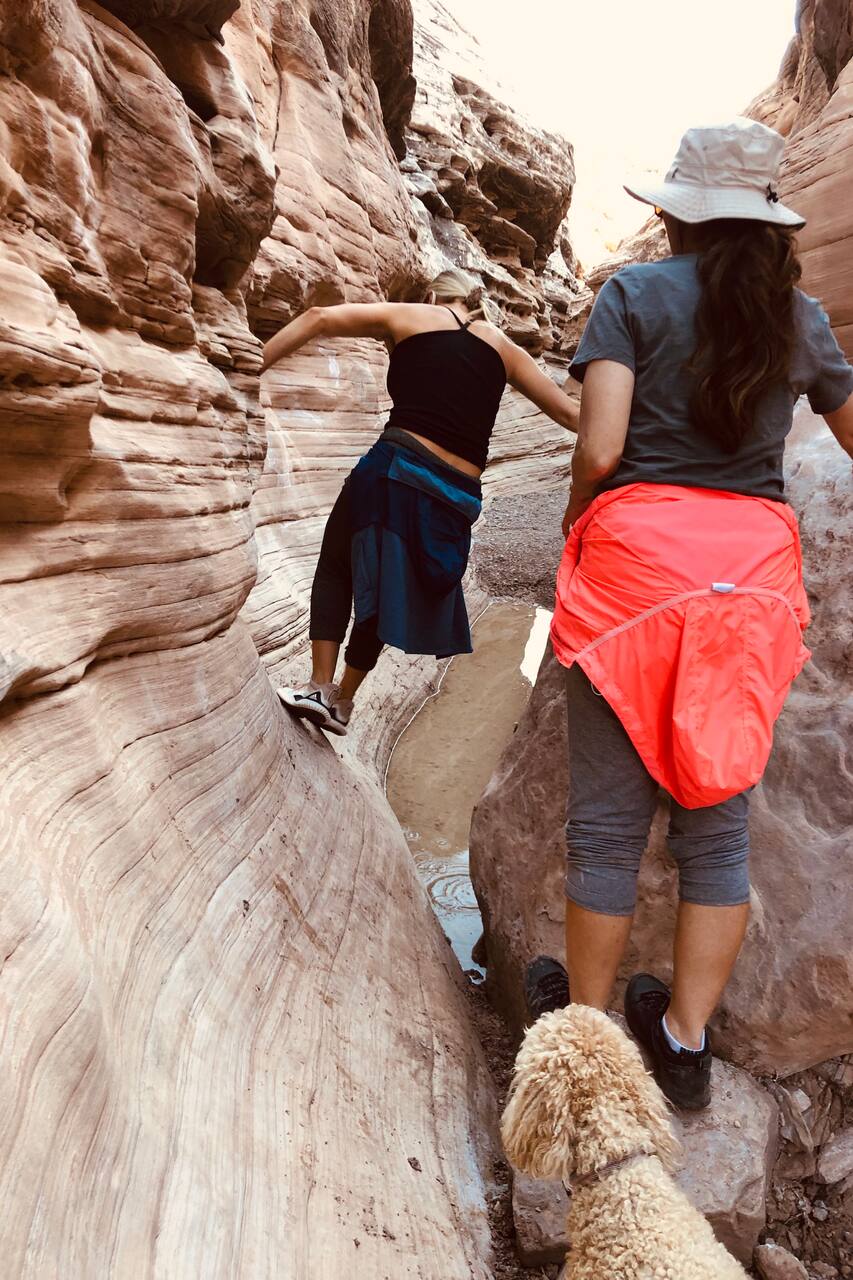 San Rafael Swell Guided Adventure
San Rafael Swell Guided Adventure

予約のとれない人気体験です。
I teach " Travel and Tourism" classes to high school students. I have spent over 20 years studying the Swell and the treasures found there. I am a veteran hiker and lover of nature. I grew up very close to the San Rafael Swell, which makes me a "local" to the area. I started hiking the Swell with my mother when I was a child, finding many Indian artifacts, Indian Rock Art, outstanding rock…
We will start our Swell Adventure by meeting at the shop to load the tour van. Our first stop will be the SLOT CANYON...hiking the picturesque adventure. This hike is perfect for all ages. Our next stop will be the BUCKHORN PANEL where we promise awesome views of Indian Rock Art, then onto seeing an authentic Dinosaur Footprint and the outlaw Matt Warner's Signature, and an Indian Ruin Arch…
Let us know if you have any questions. If you are bringing a child and they require a car seat, please bring one.
軽食
Light snacks such as granola bars, bananas, and crackers.
ドリンク
Unlimited water will be provided.
移動・送迎
We will travel in a large 15 passenger tour van. Large windows make it possible to see the breath taking views along the way.
Sunscreen, hat, camera, wear comfy hiking shoes and clothes, light jacket .
Slot Canyon- easy hike through the canyon. Amazing views of layered rock. World Famous Buckhorn Panel- beautiful red rock formations with Indian Rock Art in various places. We will make a stop to see an authentic dinosaur footprint. The outlaw, Matt Warner's signature written in axel grease, Indian Ruin and Swinging Bridge. The Wedge Overlook/Little Grand Canyon- Majestic deep gorge found in the desert. 900 feet above the San Rafael River.
ガイド付きハイキング
San Rafael Swell Guided Adventure
新着の体験