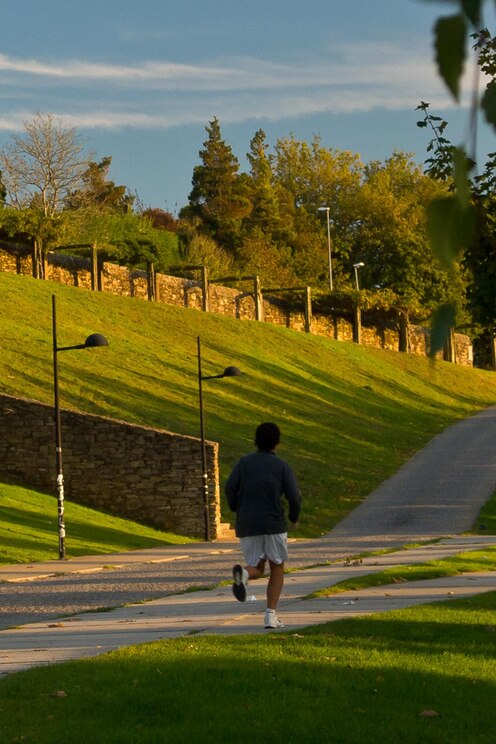 Sendai Mindful Running Retreat
Sendai Mindful Running Retreat
Get away from an urban traffic jam and indulge yourself in a rural scenic area. Akyu area is close to Sendai downtown, only one hour from Sendai Station. We run along Natori River without almost no traffic. We will run in some scenic areas, Akyu Great Falls, Rairaikyo (scenic area), and many scenic back streets…

some energy snack and Japanese snack
I love outdoor sports. I've been doing trail running for more than 10 years and have been running and doing aero circuit incl. muscle training at least once a week. I have a certificate of inbound tourism tax-free coordinator. I also have a license of emergency relief and do work as a Traditional Chinese Medicine therapist. I do love show shoeing, kayak, and camping. Thus, I will take you to scenic places where you can enjoy outdoor sports in a fantastic nature environment. Come join us.
Akyu Onsen area in Sendai City. Akyu Onsen area has a terrific hot spring called onsen. We may sometimes run in places such as Sakunami and Natori areas where scenic views can be enjoyed. Here is URL: http://akiu-kinoie.co.jp/access/index.html We usually start to rung from Akyu area. In this area, there is a hot spring and some restaurants where you can enjoy authentic Japanese soba noodle with tempura and other cuisines incl. western cuisines.
参加にはご本人確認(自撮り+身分証の顔写真との照合)が必要です。確認は1回で済みます。
Sleep well for running Restaurant food and Onsen fee are included. In future, pickup service might be available at Ayashi Station where you can come from Sendai Station by Senzan Line.
景色を楽しむランニング
Sendai Mindful Running Retreat
新着の体験