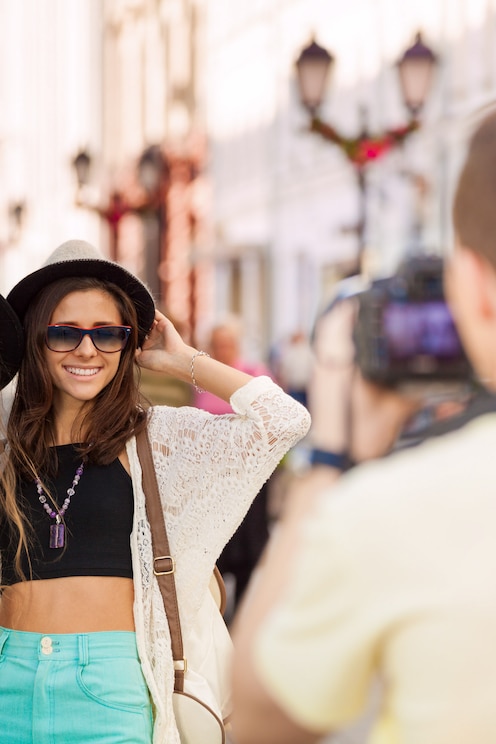 Perfect Instagram Photos from Helsinki
Perfect Instagram Photos from Helsinki
Traveling in Helsinki and looking for cool Instagram travel photos? Look no more, I got you covered. We start every day at 7 AM at Senate Square. We'll go through three amazing locations before the city wakes up. From every location, you get two photos, a close-up portrait, and a whole body portrait. See pictures…
I am a professional filmmaker and photographer. As my day job I run a video production company called Rulla Media Oy. On my free time, I love to take photos of people in cool locations. At some point, I realized I could probably make a little extra income selling this passion as a service. I love to meet new people and explore beautiful cities, and Helsinki is one of my favorites. Welcome to join me!
Our first location is Helsinki Cathedral. When traveling in Finland, you must get an Instagram photo from here! Sunrise here is gorgeous. Our second location can be found from a beautiful part of Helsinki called Kruunuhaka. This funky street highlights the amazing yellow colors of Helsinki architecture. Our third location is Huvilakatu, another classic spot in Helsinki. If you haven't been here before, you haven't seen Helsinki.
We will travel to the third location by tram. So make sure you have an app (HSL) for that or you know how to buy a ticket with a text message.
フォトウォーク
Perfect Instagram Photos from Helsinki
新着の体験