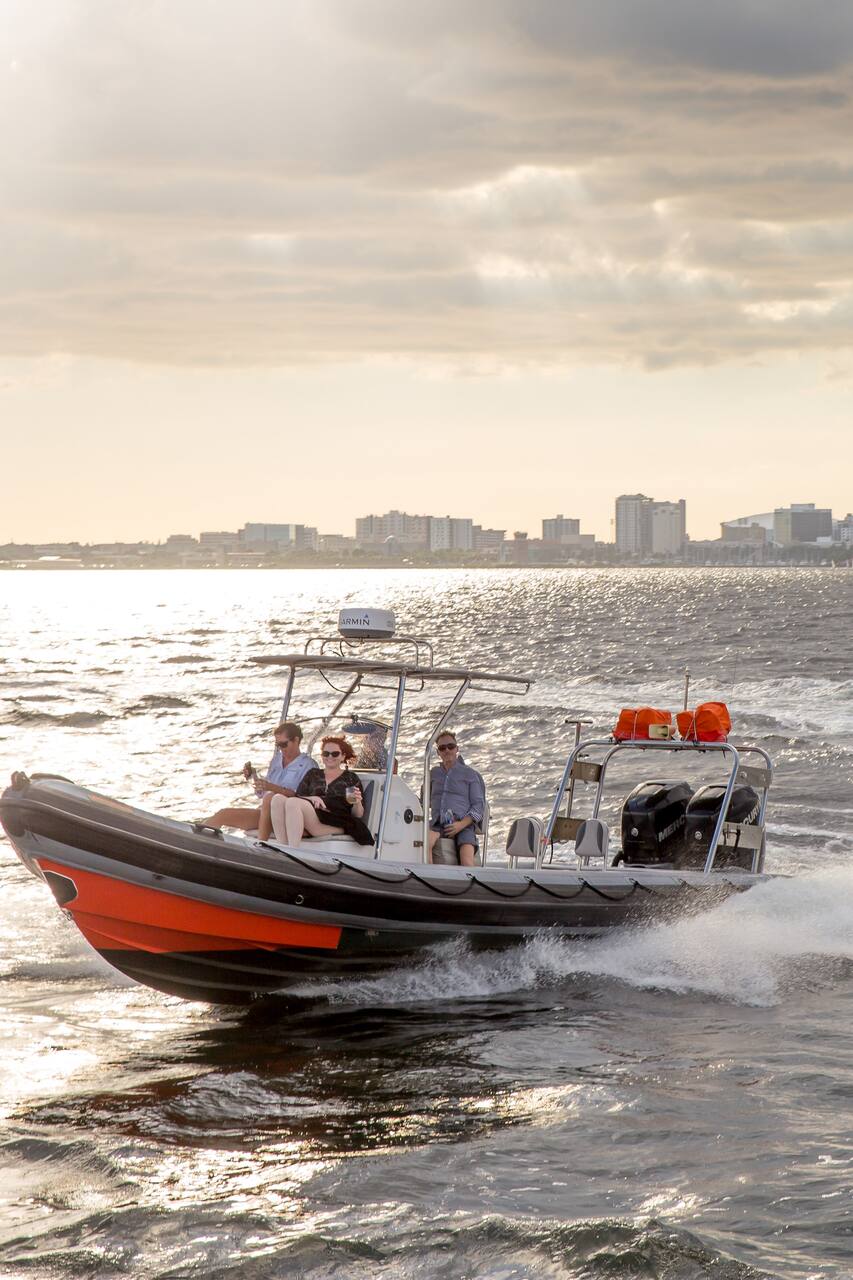 INTENSE ON THE WATER EXPERIENCE
INTENSE ON THE WATER EXPERIENCE
Please read the what else section below about the pricing. PRICE IS FOR THE WHOLE BOAT, not per person. We have been around boats and boating water sports for over a century in combined time on the water. We will be driving safely and guiding you in your adventure. The level of adventure will be up to the guest as our equipment is the best possible in the world and the experiences are only…
The sports you can do on the water while being towed by our military-type inflatable 32 foot boat with 600HP are basically limited only by your skill, your ability, your physical condition and the equipment you want to use. We can supply a rental or you can supply your own equipment, if special equipment is required.
We can take up to 10 guests. We show here the cost for 1 person, we show $650 but it is for the WHOLE BOAT, not per person, for 4 hours, plus fuel. Please call for details for additional hours
Snacks and Other
If food is required, we can have it catered for you as needed. In this case we will need some lead time.. Bring your favorite snack.
Water
We will provide ample bottled water.
Equipment
Special equipment we will provide with ample lead time, at cost. Or if convenient, you can bring your own.
Bring bathing suits that fit the activity.
Bring suntan lotion and sun protection as required.
We provide one clean towel for each guest.
Bring sandals or similar if you plant to go on land from the boat.
Bring your phone to record the fun times.
You can bring your own alcohol, or we can cater it for you, but only for legal age guests.