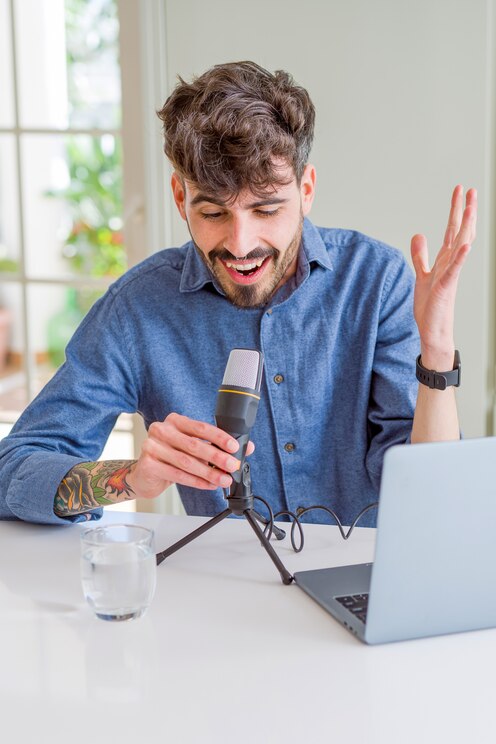 Charcuterie, Brewing, and Podcasting
Charcuterie, Brewing, and Podcasting
Welcome to my studio, grab a chair, and a mic. You'll be a guest on a podcast about people who either are visiting, or living in Portland. What they want to do , what they did, why they visited, or what they already do in Portland. People can tell stories or share information if they want. It's up to the guest…
含まれるもの
Equipment, Drinks, Food

Dried nuts and fruits, maybe cute sandwiches, or country style pate. If any allergies please let us know in advance. I used…

Canned sparkling water, tap water, coffee, tea, or homebrewed beer.

People who are calling in via skype get advertising for a month(instead of beer & pate) on instagram, FB, and the…
I'm the producer and editor of two podcasts, one is a monthly horror film/literature podcast, while the other is a daily audio book for classic literature. I've a background in the culinary arts, performance, and graphic design. Those, combined with my middle school journalism skills I figured myself qualified to host a podcast or Three. I love cooking, and have been brewing and making charcuterie since I was a boy. A number of years ago I became interested in podcasting, and audio editing. I reached out to several large scale podcasts and asked questions of how to set up a podcast, and taught myself how to produce and edit audio. Also, I want to show folks how a podcast is produced, and I want to hear people's stories.
The podcast is recorded in the basement of a cozy home in North Portland, Oregon referred to as "The Badger's Drift". The studio is also used for brewing beer, printmaking, and fabric arts. A loom is being installed in the future. If you are someone trying to book for another show I produce(you are a writer, artist, or game designer in the genre of horror, fantasy or sci-fi) you can book here for as well for in person interview, or skype.
参加にはご本人確認(自撮り+身分証の顔写真との照合)が必要です。確認は1回で済みます。
酒類を伴う体験です。酒類は法定飲酒年齢以上の成人ゲストにのみ提供されます。
Please have a story ready, no sales pitches, no hate speech. Bring a sweater or something warm, it can get chilly in the studio in the fall or winter, or just before noon.
ワークショップ
Charcuterie, Brewing, and Podcasting