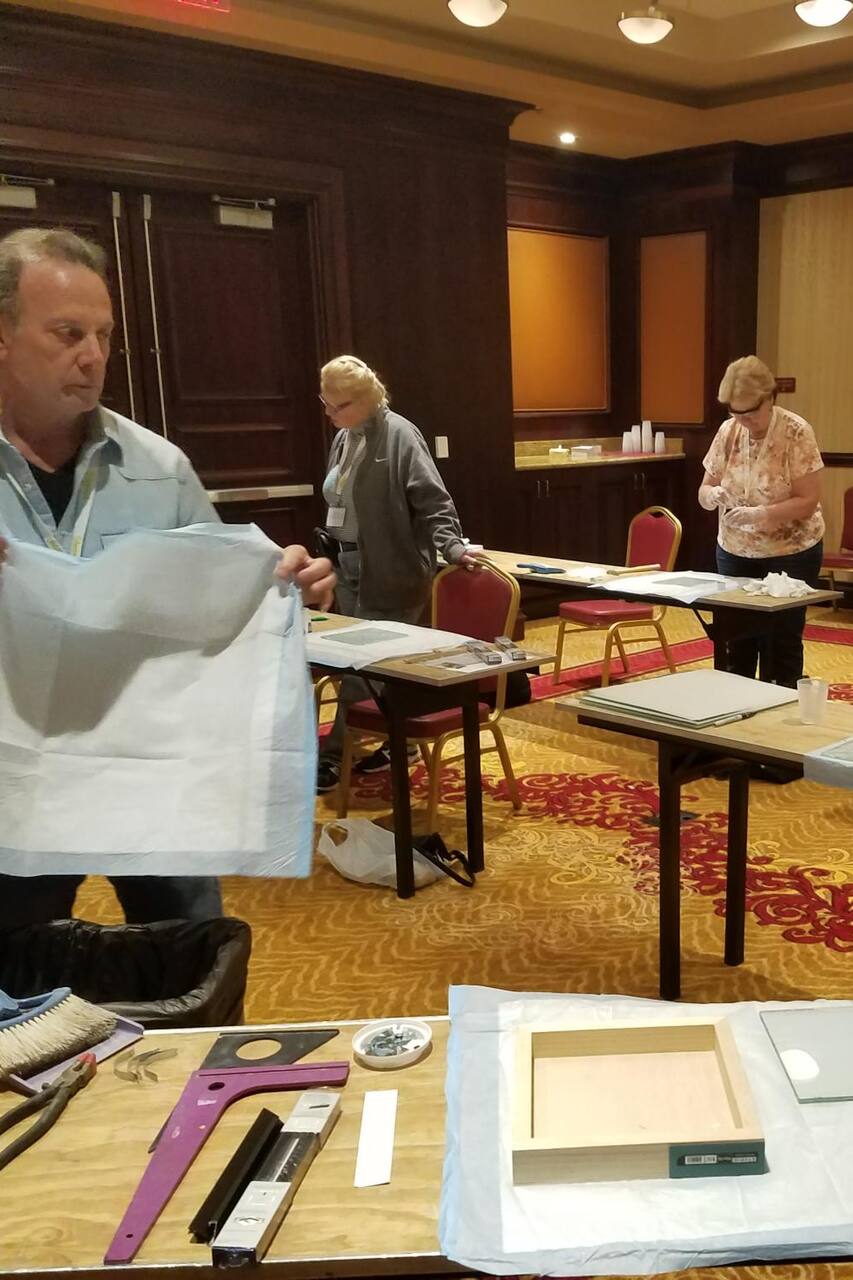 Fused Glass Fun and Gallery Visit.
Fused Glass Fun and Gallery Visit.
Hello Flagstaff Visitor. I am a local glass artist in our fair city. I have been involved with all types of glass creations ranging from regular Tiffany styled stained glass to fused formed, cast, and abstract applications of glass. I also work with Precious Metal Clay and Encaustic. I am a public school teacher with 34 years multi-age experience as well as a private studio owner and glass…
As we arrive at our meeting place we will tour various types of glass art in a gallery setting. We will then take a short walk to the nearby studio. In our classroom there will be a brief discussion of our project and some simple warm up activities for working with our to-be fused glass object. Guests will be able to choose between 3 different ideas: fused glass tree (Aspen or other) on…
We will meet rain, snow, or shine; materials are purchased in advance therefore refunds cannot be provided.
ドリンク
Beverages are on site. Late for the Train local coffee, water, and soda.
用具
All tools and equipment are provided along with the materials needed to complete the selected project. Shipping not included
If guests have recently visited our beautiful Aspen trees they may want to bring a favorite image to try and replicate.
The starting point of our experience will be in quaint, downtown Flagstaff Arizona where we will take a short walking tour of 1 to 3 nearby galleries. We will get to know each other, chat about art and make our way to the studio; all within 25 yards of the same space.
ワークショップ
Fused Glass Fun and Gallery Visit.
新着の体験