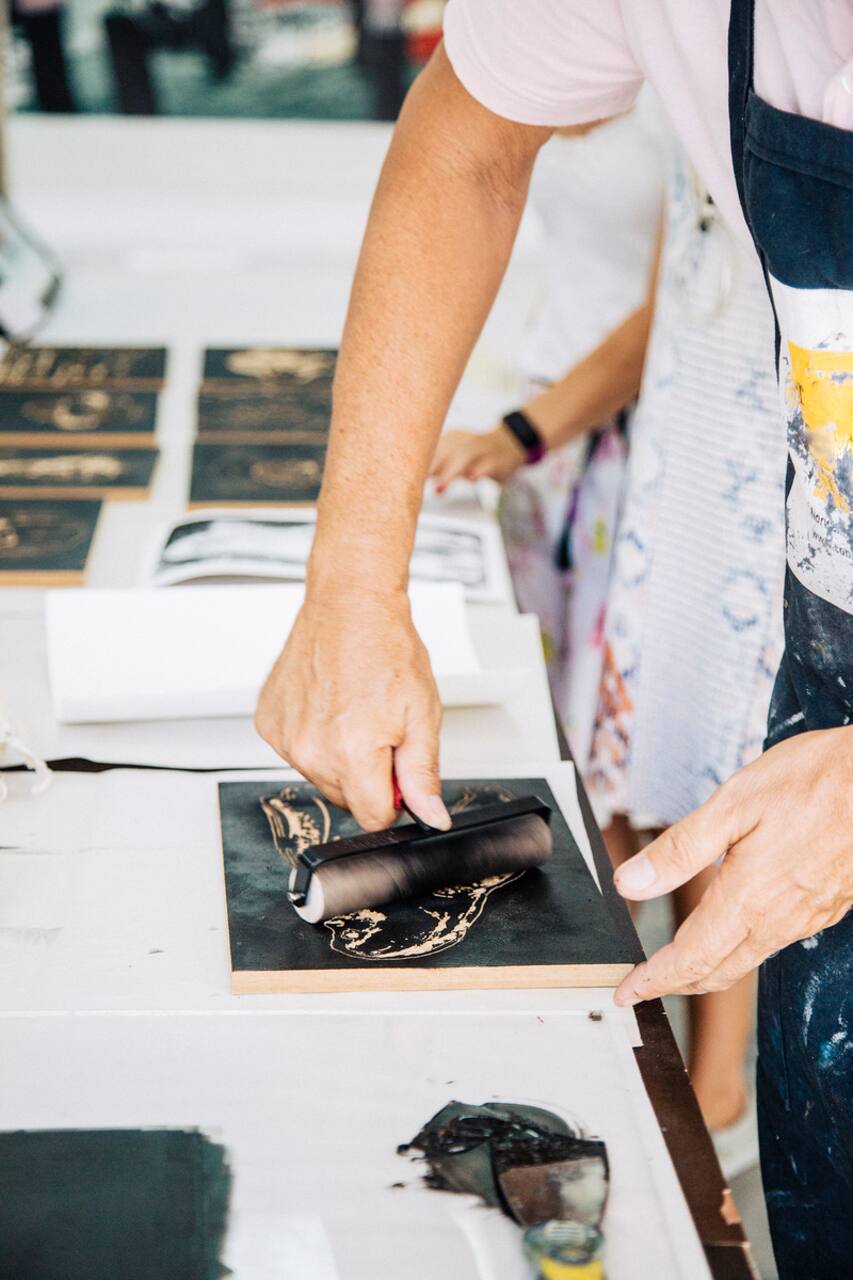 As Sandra Ramos' sister and assistant, I've represented her work for decades. With degrees in curatorial work, I'm also involved in art projects, including a digital catalog of Cuban modern art.
We will visit the studio of one of Cuba's contemporary artists–Sandra Ramos. We'll learn about the specific references to familiar characters taken from literature, history, and folklore that appear in her works. We'll also create a small xylographic (woodblock) print made from one of Ramos's works for you to keep as a token of your visit. We'll end with drinks and a chat about her work and how it…
Feel free to bring a camera to take pictures throughout the experience.
Equipment
Materials to make a print Made from a xylographic matrix from Sandra´s work