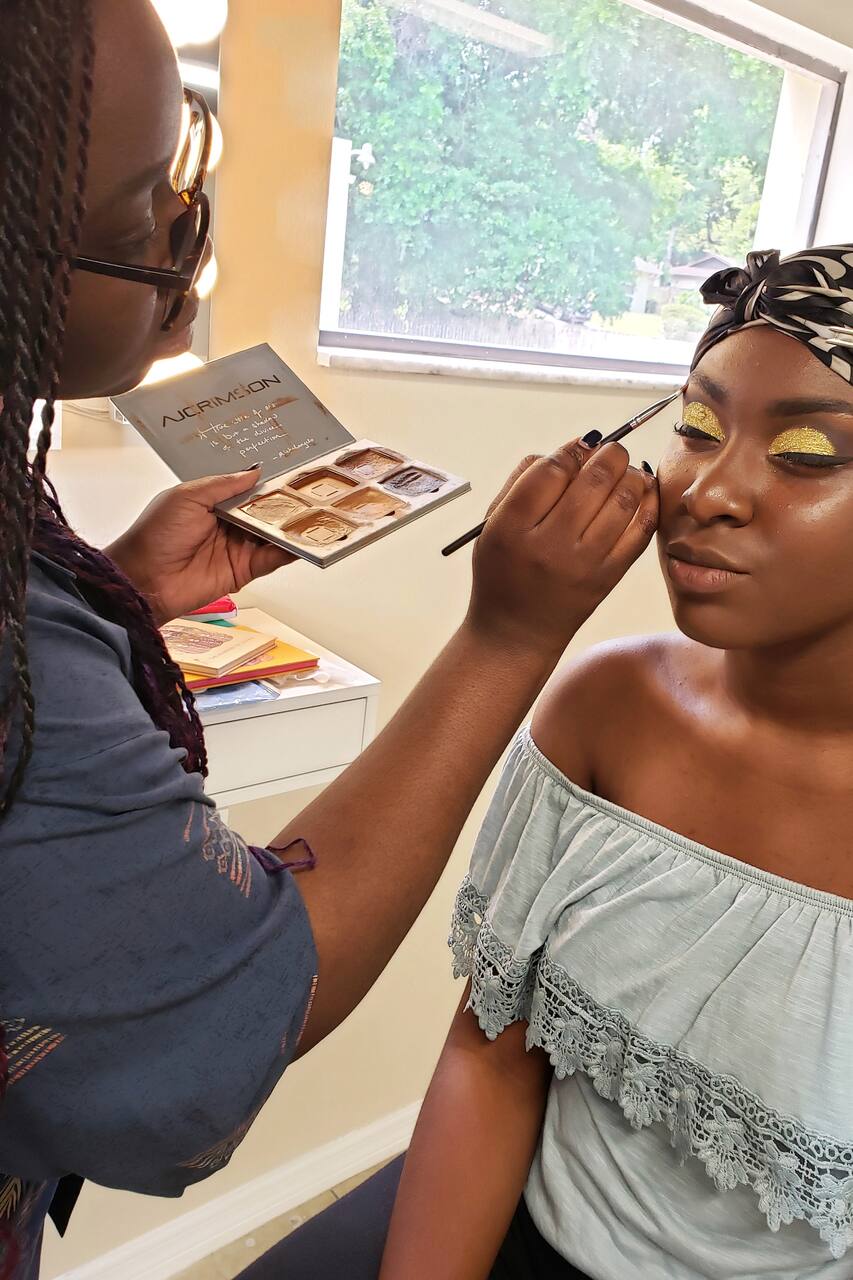 Go Glam Makeup Party! BOOKS FAST!
Go Glam Makeup Party! BOOKS FAST!
I am co founder of an awesome curly hair salon and beauty store in the Orlando metro area. Our 1,000+ sq ft space houses a full service salon, makeup studio and beauty supply store. This beautiful quaint space is the perfect environment for intimate learning and experiencing all things beauty! With over 15 years of professional beauty industry experience, I enjoy teaching and exploring beauty…
Each guest will engage in hands on participation at their assigned makeup station where they will be able to create a glam look of their own while learning other makeup tips and techniques. Guest may work on each other if they so choose, to create a more fun experience. The session is 1 hour 15 minutes total. The full hour is for the session and a 15 minute Q&A afterwards if any guests has any…
*Free & ample Parking AFTER 6pm. *No public transportation nearby. *Walmart & Sally's Beauty Supply less than 1 mi. for beauty items that may be needed for experience. *No Food. Light snack is ok.
Drinks
Items Included: bottle of water, false lashes, makeup bag, makeup sponge blender and a "party bag".
Equipment
Each station will have hand sanitizer, box of tissues, makeup remover towelettes & mascara applicator. (DO NOT REMOVE)
Bring your own makeup & brushes (items provided are limited and for teaching purposes)
A clean face (Do not wear makeup)
You may bring a light snack but who'll have time to eat? ;-)