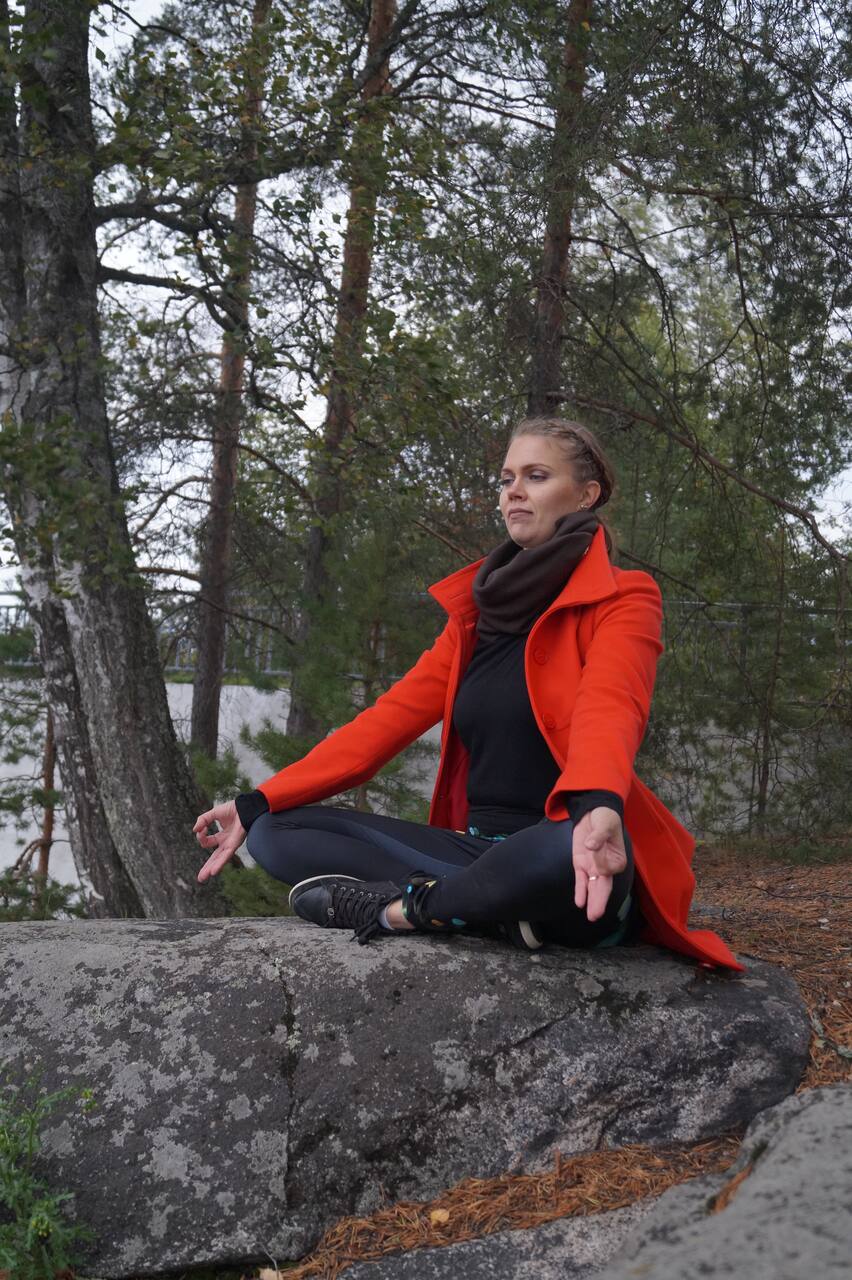 Forest yoga with mythology of Kalevala
Forest yoga with mythology of Kalevala
One of my passions is yoga, I've practiced yoga since 2003 and I got my international yoga teacher certificate in 2016 (RYT-200). I've been teaching yoga since 2014 for variety of persons with different special conditions. Forest yoga surronded with Finnish pine, birch ab fit trees with guidance to Finnish national epic Kalevala gives you a great new view to yoga and the Finnish Nature!
I will meet you at the countryside as you come with your own car, and I will guide you to our forest yoga spot. We will take a short walk to cliffs with a view to lake for forest yoga session. Take note it's highly possible there is millions of mosquitos, concider comfortable clothing and also shoes suitable walking in the forest. Gentle mosquito repellent is provided by me, if needed. We will do…
Be sure you are wearing comfortable clothing and shoes suitable for the weather. You may want to take some mosquito repellent with you. Also waterbottle may be useful.
Comfortable clothing, long sleeves recommended
Comfortable shoes for walking in the forest