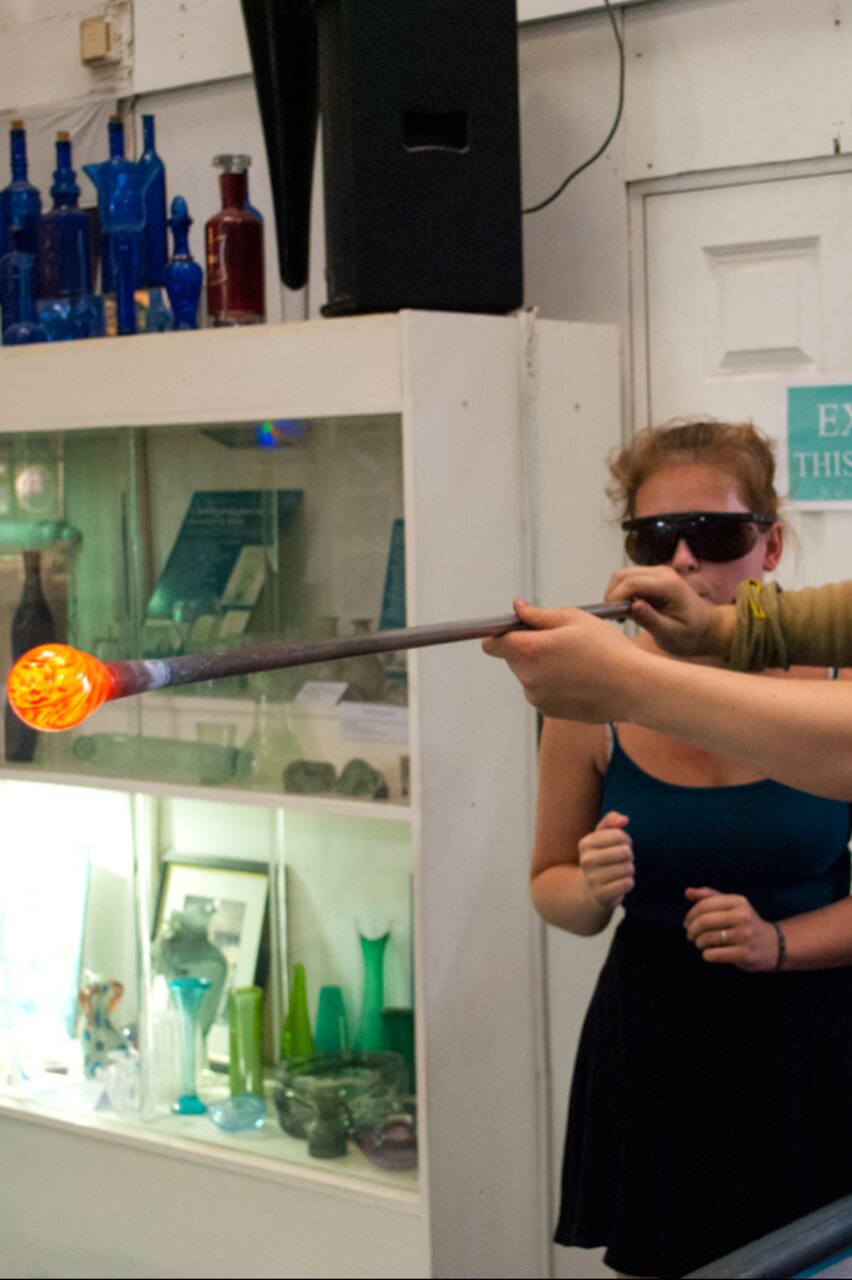 Glass Blowing Demonstration
Glass Blowing Demonstration

好評受付中! ご予約はお早めに。
We are an artisan glass blowing studio that has been working in Bath for 22 years. We hand make all of our artistic glassware. We have trained young people through apprenticeship schemes, our products are all free blown using no moulds. Our mission is to preserve the skills of ancient arts and we also have a Stained Glass studio where we provide courses which is near to the cottage.
Come and watch our glass blowers at our daily interactive glass demonstrations! At 11:15am and 2:15pm, Monday to Saturday, and 2:15pm on Sunday. To have a go at blowing your own glass bauble, please call us on 01225 428146 to enquire about availability. We also offer Hen parties, with bauble blowing, appliqué hearts and bauble making which are great Hen experiences. We are placed in Walcot…
Entrance fee
We are offering tickets to watch our interactive glassblowing demonstrations at our glass blowing studio.