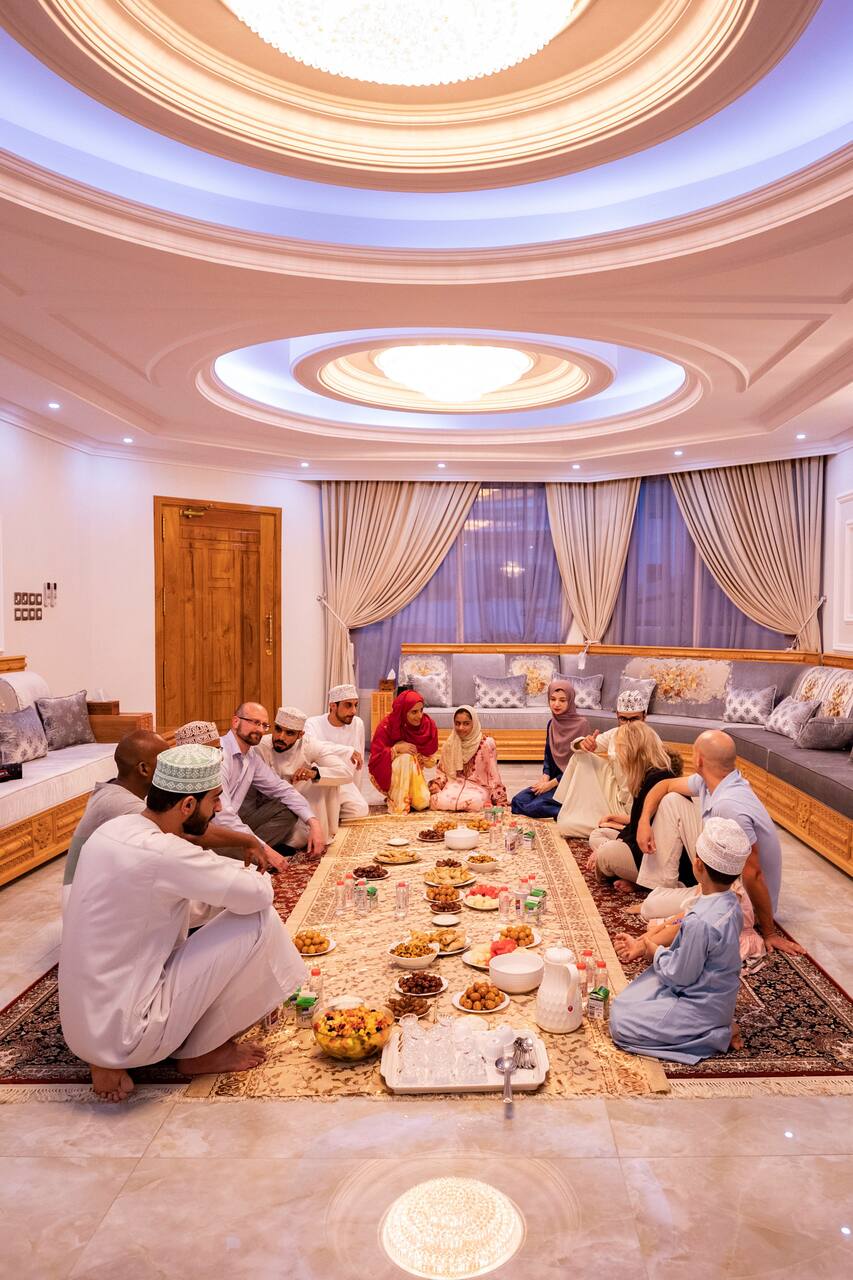 I am tour guide and co-founder of Local Food Experiences Company that provides a unique Omani food tours. I am foodie guy who want to present the Omani food to the world.
Ramadan is the holy month for Muslims to forget their earthly worries and truly take care of their souls. It is a time for families, friends and neighbors to gather and celebrate. My name is Sultan and I am excited to invite you to join my family for an Iftar celebration. Iftar is the feast where Muslims come together to break their Ramadan fast at sunset. During Ramadan Iftar a variety of food…
Dress code: home covered arms and legs for both men and women are advisable.
Snacks, Appetizers, Dinner and Dessert
Just you need to wear suitable clothes (long sleeves t-shirt & long pants).