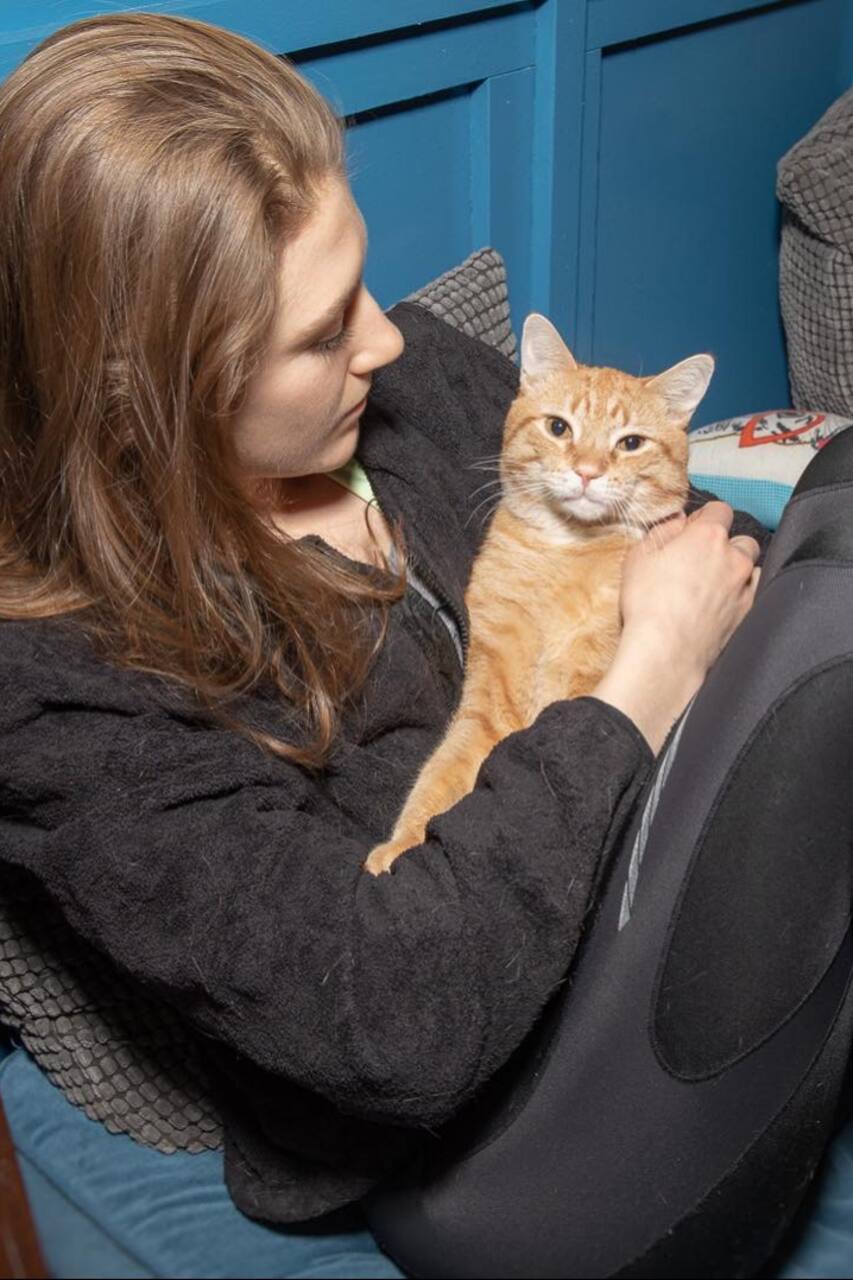 Co-founders of the Brooklyn Cat Cafe, Anne, Julia, and I have each fostered hundreds of rescue cats and kittens. We've rescued, bottle-fed, medicated, and loved more cats and kittens than we can count. We've created an adoption space over the last three years where our rescue animals thrive, receive endless affection, socialize with each other and visitors from all over the world, and find FUREVER…
Brooklyn Cat Cafe is Brooklyn's first cat cafe and the only cat cafe in NYS run by a non-profit animal rescue organization, Brooklyn Bridge Animal Welfare Coalition. BBAWC is a cooperative of individual animal rescuers working to reduce the homeless animal populations through adoption, education, TNR, and outreach. Brooklyn Cat Cafe is headquarters and adoption space for the rescue.
こちらは
社会貢献体験
です。参加費は全額、「Brooklyn Cat Cafe」に寄付されます。
You'll get to be able to cuddle with our rescue cats and kittens who reside at the Brooklyn Cat Cafe until they are adopted into loving homes. They are affectionate, playful, sweet, and fun to be around. Guests of all ages are welcome to sit with the cats, play with toys with them, feed them snacks, or just enjoy watching them as they run around or play with each other. We will also tell you about…
$18 hour. Can extend time @ $9 per 30 mins. Waiver (adult &/or minor) required (online or at the door). Please find waivers at https://www.catcafebk.com/waiver
Please bring any food, beverages, snacks you'd like into the Brooklyn Cat Cafe.
Guests will spend their time inside the Brooklyn Cat Cafe playing with our adoptable cats and kittens, our resident dog, and the small animals who also live at the cat cafe.
今後の予約可能状況
ご希望の日時に空きが見つからない場合は、Rachelさんにすることもできます。
$18 hour. Can extend time @ $9 per 30 mins. Waiver (adult &/or minor) required (online or at the door). Please find waivers at https://www.catcafebk.com/waiver