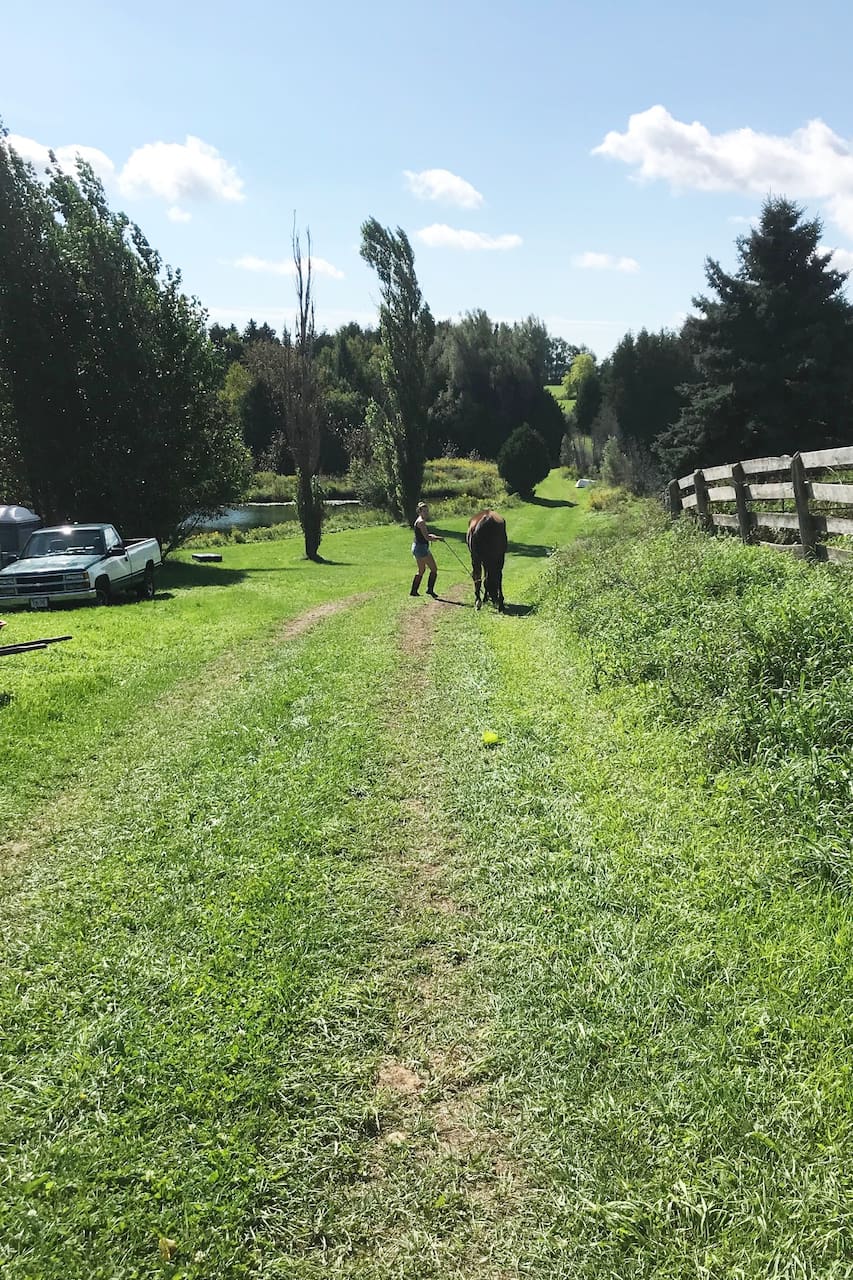 I am the owner/operator at Dark Horse Acres, a horse boarding facility in Mono. I have worked with horses for over 20 years and enjoy seeing the amazing therapeutic benefits that horses can provide.
You can jump right in to work and play on the farm. Enjoy grooming the horses and leading them to various places. Immerse yourself in the total farm package, and when the chores are done, enjoy a nice dip in the pond and relax by the fire. Camping at its best. We have over 80 acres to explore. Hikes and planned activities to the town and locale are also on the agenda. With a quiet…
Our shower is an outdoor shower, there is an outhouse on the premises. Please bring your own food, there is a refrigerator/freezer for cold items. Be aware there is open water use at own risk.
Equipment
All equipment related to horses, brushes and leads