Winter Snowshoe Hike with Transportation
Winter Snowshoe Hike with Transportation
Winter Snowshoe Hike with Transportation
Winter Snowshoe Hike with Transportation
Have you ever wanted to give snowshoeing a try but didn't know where to start? Or perhaps everyone you knows skis and snowboards and you also have a yearning for the winter wonderland but never gave it a try? We'll pick you up from your Airbnb, hotel or residence in Seattle and journey high into the Cascade Mountains in search of fresh snow. Upon arriving at the trailhead we'll strap on our snowshoes and tackle the trail -a winter wonderland of powder and snow laden trees. Snowshoeing doesn't take any special skills or expertise! You just walk! These magic snowshoes allow you to traverse hip deep snow and float along the top or tackle icy and slippery trails. Those in moderate to fit condition will find this 2 - 4 miles to be both challenging and rewarding. You don't need special gear or prior experience - just an adventuresome spirit and some warm clothes. Experience is contingent upon current weather conditions and your safety is our first concern. Sophia and Kevin are certified Wilderness First Responders and have avalanche training to ensure that you have a safe experience. If snow conditions are poor, we will substitute a hike at a lower elevation. Worried about the lack of reviews? This is a new experience! To read reviews about us, hop over to the Snowshoe and Gondola Ride Experience!
地元と体験活動を愛してやまない現地の方がご案内。

少人数で個別対応が可能です。

すべての体験は「中の人のアクセス」の観点から審査を受けます。
I started my own adventure company Adventures In Seattle and we focus on small private and semi-private hikes for adventuring souls. We focus on hikes off the beaten path and away from the crowds. Either myself or Kevin lead each hike. We are both experienced, professional outdoor guides with Wilderness First Responder certifications. We love to share our wonderful world with other adventure seeking individuals who feel the wanderlust and the tug of the mountains. Because the mountains are calling, and we must go... My annual quest for adventure has taken me on the Longest Horse Race in Mongolia, on a rescue mission on horseback to Lesotho, to the ends of the earth in Patagonia and to a remote reindeer tribe in Mongolia. But the truth is - I can find adventure right here in my backyard in the beautiful Pacific Northwest.


Toyota RAV4

Snowshoes, Trekking Poles, gaiters
We'll journey along the Talapus Lake Trail in the Cascade Mountains. This beautiful trail is accessible most of the winter in snowshoes.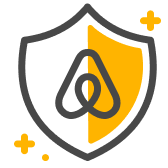 ゲストの安全
野外活動にはさまざまなリスクが伴い、体験参加中に危険な状況にさらされる可能性もございます。 安全性は自らの能力と状況(会場、天候、装備など)から判断し、ご自身の責任でご参加ください。
Be sure to dress warm for this adventure! We may encounter all types of weather conditions in the mountain including snow, sleet, rain and more. We provide everything except the clothing so be prepared! This includes adequate footwear.
Winter Snowshoe Hike with Transportation