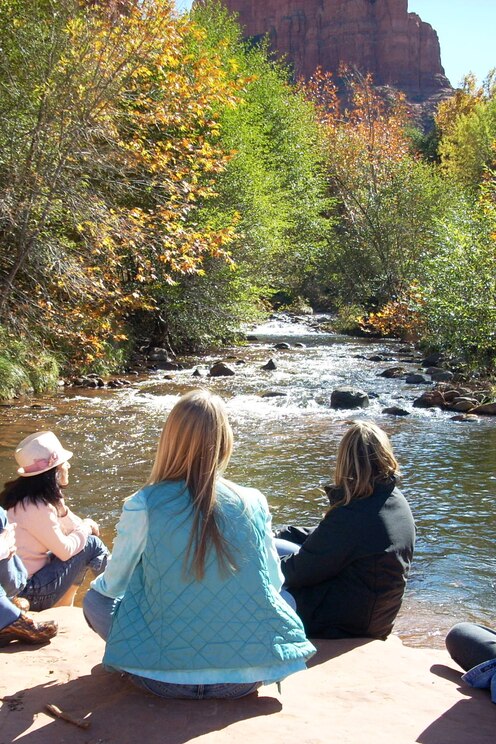 Experience Expert Past-Life Regression
Experience Expert Past-Life Regression
Learn who you were in a past life! You will experience a special and expert past-life regression in our office beneath the magical red rocks of Thunder Mountain. Regressions often reveal fascinating information that helps us in our lives today. You will be safely guided by Mary Elizabeth Raines, world-renowned…
Mary Elizabeth offers expert & safe past-life regressions in Sedona. Director of the Academy for Professional Hypnosis Training, she has trained professionals to become past-life regression counselors for 20 years, including a number of those in Sedona. She is the author of a popular book on the subject ("The Laughing Cherub Guide to Past-Life Regression"), a columnist for "The Journal of Hypnotism," and on the adjunct faculty of the National Guild of Hypnotists. She has conducted over a thousand regressions across the country, and looks forward to guiding you!
Our Red Rock office and classroom is conveniently located at the base of Thunder Mountain in West Sedona. (Please note: there are outdoor stairs to the office. It is not handicapped accessible.)
今後の予約可能状況
ご希望の日時に空きが見つからない場合は、Mary Elizabethさんにすることもできます。
1. Our regressions & hypnosis are safe; you won't access trauma unless you can handle it and are ready to heal. Many past lifetimes were pleasant ones! 2. We will make sure you recall and remember.
瞑想
Experience Expert Past-Life Regression